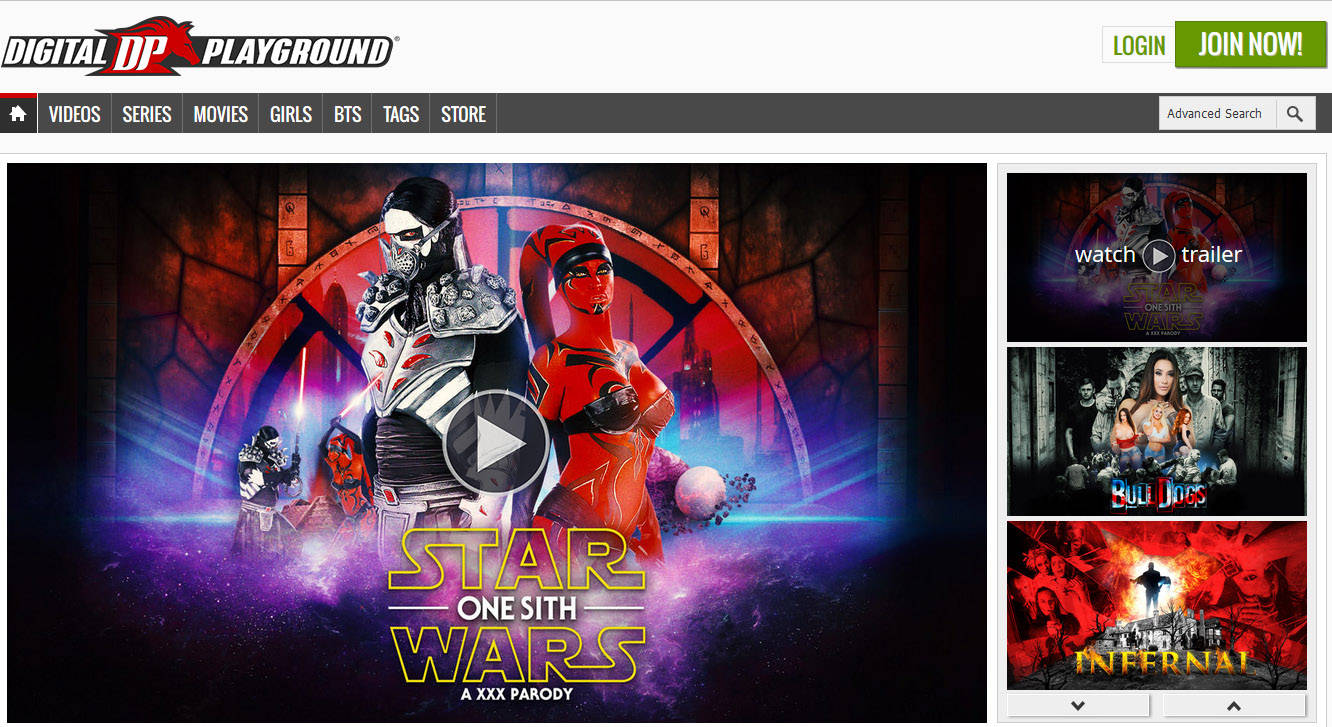 Quality usually carries with it a premium price and the porn market is no different. Sure, you could jump at any baseline membership plan under ten bucks and hope for the best or you could hold out and save up some spare change to indulge in that A-list mainstream sexual bonanza you've been eyeing all along. This week, thanks to Mr. Pink's Discount Porn Depot, you can weigh your options with the incredible, the acclaimed, the perennially colorful Digital Playground.
Digital Playground isn't often discounted to this extent, making this an opportunity that shouldn't be missed by anyone eager to see contract stars Aria Alexander and Eva Lovia join today's newest A- and B-listers in extravagant hardcore that's much closer to Ocean's 11 than Sex, Lies, and Videotape, if you get my meaning. Digital Playground boasts a huge archive of high-budget porn that sees everything from Star Wars parodies to flight attendant fantasies to British barroom orgies and stars a cavalcade of stars from Dana DeArmond and Julia Ann to Anissa Kate and Alison Tyler.
Now offered at the monthly rate of $19.95, Digital Playground isn't just large in size, hugely entertaining, and filled with awesomely hot pornstars, it's also quite affordable.
THE MATH:
There's a total of 516 DVDs held at Digital Playground HQ, and 187 "Series" scenes accompanying them to bring us to 3,533 scenes all up. Breaking that down to a per-scene rate, you'll be paying little more than half-a-cent for each! Contract stars like Aria Alexander and Eva Lovia help make Digital Playground a premium porno destination: if you're coming here for Aria, you'll pay about 82¢ for each of her 24 scenes; Eva devotees, however, snag her 71 Digital Playground episodes, from Fleshlight tests and DP Star Auditions to her cop-fucking, pussy-eating, heart-breaking hardcore best, for a paltry 28¢ each.
Whoever the next girl to be given a Digital Playground contract may be, she's not only in stellar company already but bound to be greeted by a wave of new fans taking advantage of this very worthwhile Digital Playground deal.