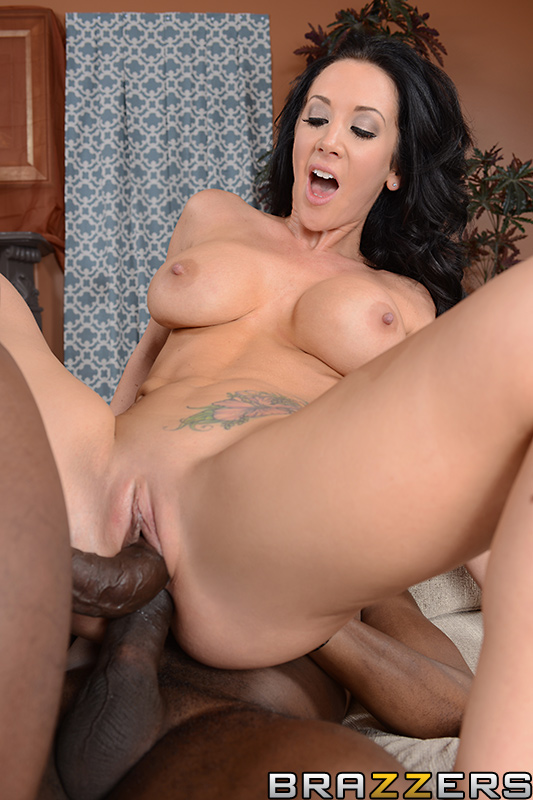 In an apparent effort to keep viewers from watching scenes beginning to end and absorbing every little detail for themselves (even scenes like Jayden Jaymes's recent soul-searching double-penetration episode of Real Wife Stories), Brazzers now offers the more goal-oriented viewers a full breakdown of what every scene entails, sexually speaking.
Adding to the recent implementation of a Jump to Action feature that, as detailed in late 2011 by Mr. Pink's, allows viewers to skip straight to their preferred sexual activity with a simple mouse click, ), Brazzers now provides not only a full rundown of what happens in a given scene, but how much of the runtime is occupied by each act. Check out this image of what they're calling Fuck Stats: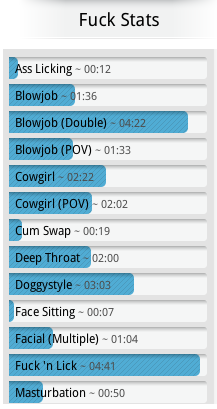 The scene in question, a rather frenetic tag-team with Christy Mack and Madison Ivy, offers viewers almost six whole minutes of fellatio, most of it with both women providing the spit 'n' shine. Going down the list, prospective viewers into ass licking will note that it only makes a brief appearance. With this knowledge they might venture deeper into Brazzers' archive to find another scene offering more attentive anilingus; perhaps even to another site.
But what of the joys of discovery that this new tool removes from the porn viewing equation? Once upon a time we'd hit 'play' with only a basic premise and cast list upon which to base our selection. Sure, plenty of those scenes chosen ended up being too boring or boner-killing to revisit, but many surprised us with hidden gems like oral creampies or brief anal excursions that we'd then discuss amongst our fellow viewers, solidifying a community and encouraging knowledgable contributions from all. Now, with Brazzers telling us exactly when, where, how, and for how long everything happens, some of the magic is disappearing and it's all in the name of instant gratification. But then, that's porn…