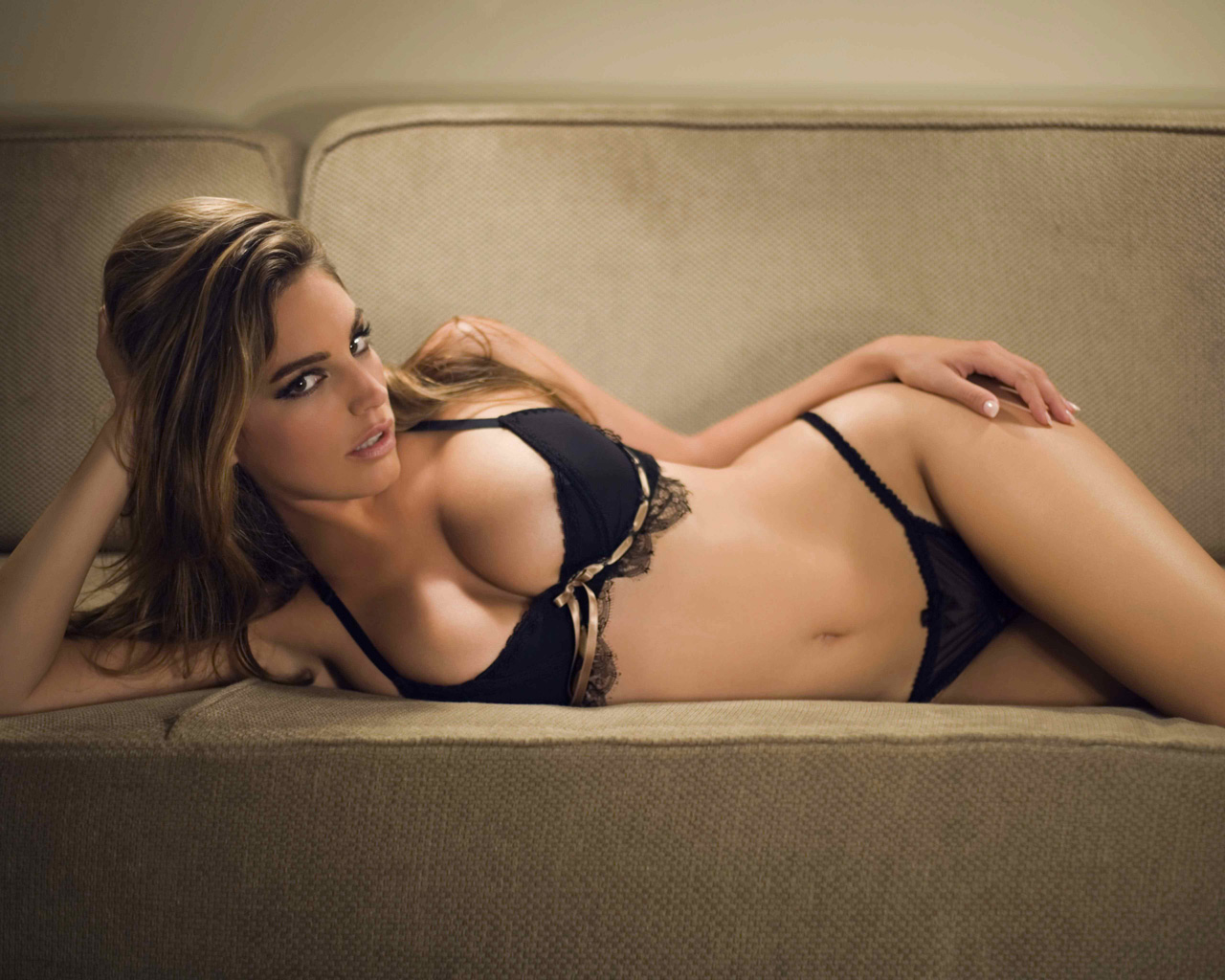 While many in the United States only know her as an insanely attractive walk-on player in such movies as The Italian Job, Deuce Bigalow: European Gigolo, and Piranha 3D, Kelly Brook has a long career in her native England, a career encompassing everything from billboard modeling and a stint as a Page Three girl to, well, lunging blindfolded and open-mouthed at a dildo while seated across from fellow television personality Holly Willoughby, whose nickname "Willough-booby" gives you some indication of her talents. Yes, you read that correctly.
That absurdly mustachioed man messing with his lovely lady guests is Keith Lemon, a character created by British comedian Leigh Francis, whose antics revolve almost entirely around his libido and, for whatever reason, he has managed to thrust an erect phallus in front of two open-mouthed superbabes as they bob and weave, attempting to catch a straw (a dildo, a fish…) between their lips.
In comparison, American television's most recently incident of extreme sexual suggestiveness was, well, Seth MacFarlane hosting the Oscars. With competition like that, it's no wonder the Brits, those sexually naive and hilariously awkward Brits, might have us beat this season.