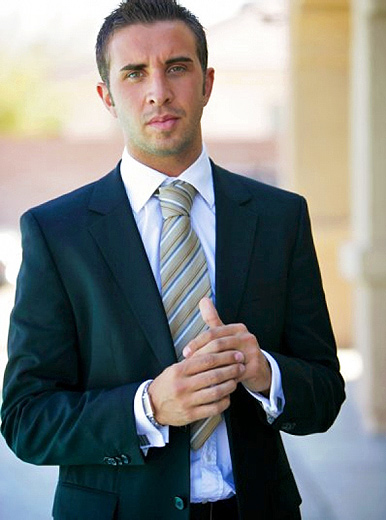 Getting inside the mind of a male porn performer is not an easy thing to do. Sure, you've got the likes of Ron Jeremy and (to a lesser extent) James Deen appearing on mainstream media outlets and discussing what it's like to fuck hot women for a living and whether or not porn is a destroyer or saviour of relationships, but that's about as deep the likes of ABC news are willing to go. Reddit, however, well that's another story altogether.
Twenty-eight year old British cocksman and soccer player for the Hollywood All-Stars (sponsored, naturally, by Brazzers), Keiran Lee took to Reddit today to answer questions from fans, enemies, and anon alike. Oh, what's that? The Reddit thread was inundated with questions, queries, and quibbles from Redditors around the world, and Keiran was on hand to answer anything and everything he could before being called away by, of all things, a doctors appointment. Man, what a life these pornstars lead!
A few choice tidbits Mr. Lee unveiled about himself:
– He eats a shitload of celery to increase the size and ferocity of his ejaculations.
– His penis is insured for (wait for it) one million dollars!
– He'd fuck Octomom just for the boasting rights.
– According to his observations about 80% of female orgasms in porn are legitimate.
– Being "pooped on" is the worst thing that has happened to him during a shoot.
– His favorite woman to work with is Kirsten Price, who he's in a relationship with, and who he considers an "upgrade" from Puma Swede.
– He makes "roughly $1500" per scene
– Jenna Haze gives the best blowjobs.
– Fellow Brazzers man, Johnny Sins, withholds his ejaculations by doing mental math equations.
– His favorite breakfast cereal is the same as mine: Weetabix!
Now, if you'll excuse me, I'm off to buy a dozen-or-so heads of celery and tell my career advisor to go fuck herself. Why don't you check out the full IAMA (I am a…) thread over at Reddit?