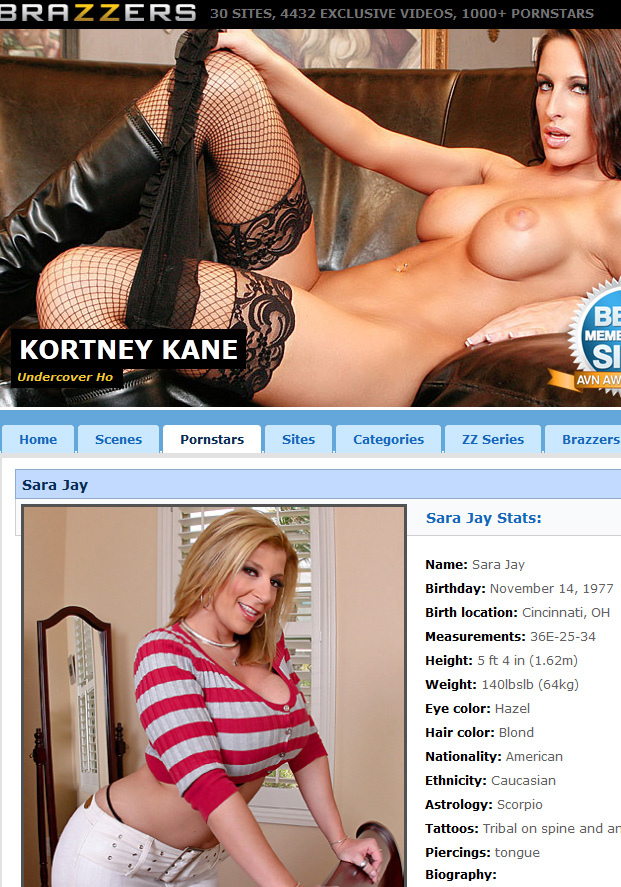 When you stumble across a blog purporting to belong to a notable adult performer, how seriously do you consider the possibility that the person behind said blog not only isn't the performer in question, but not even a manager, agent, representative, or lay-fan? This turned out to be the case with SaraJayBlog.com, a now defunct page which its focus, pornstar Sara Jay, says was started by Brazzers, the reigning champion of online porn networks, in an effort to "steal traffic" and impersonate her. Brazzers, however, denies the allegations and says Ms. Jay has her facts all wrong – but it doesn't end there.
Although Brazzers' director of marketing Kate Miller has declared that the company "never owned, operated, nor was involved in the registration or management of SaraJayBlog.com" Jay still insists her lawsuit was kosher, kosher enough to, in her words, "[win] at the trial court and court of appeal levels." With Brazzers allegedly agreeing, according to Jay, to relinquish any and all claims on the url, the pornstar decided to settle. "It was a bitter battle with Brazzers but it was better for both sides to resolve it."
Brazzers, however, is still scratching its collective head. Miller denies that Jay's lawsuit even went to court, or to trial, and it most definitely never went to the Court of Appeal. Sorry, Sara, but it looks like Brazzers one-upped you there. Oh, you've something else to add in your defense? You claim Brazzers cited a model release that allegedly allowed their use of your name and likeness and that they do the same to other adult performers? That's another heavy charge. Let's see what Brazzers had to say about this latest charge, shall we?
"Contrary to recent reports, Sara Jay did not success in any way, shape or form in her lawsuit against Brazzers… In fact, after spending significant amounts on legal fees prosecuting what Brazzers maintained at all times was a frivolous action, Sara Jay did not receive a single amount, payment or money in settlement. Instead, Sara Jay abandoned her case and released all claims she conceivably had, in exchange for Brazzers' agreement not to proceed with its pending motions for sanctions, or file claims for malicious prosecution against her and her attorney."
Ouch.
This is definitely one battle worth watching from the sidelines. Team Brazzers or Team Sara, whose side are you on?