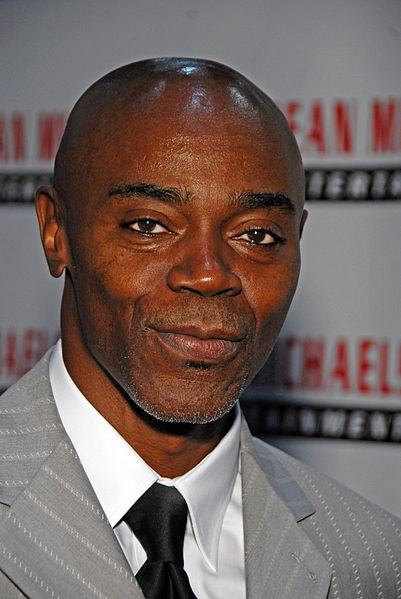 For 21 years, Sean Michaels has been something of a quiet achiever in the adult industry. Having earned himself multiple AVN and XRCO awards, the earliest in 1993 and the latest in 2010, he's a highly valued member of the adult community and, from all reports, a hell of a nice guy. Now in his 54th year, Michaels has decided to bare all in a different fashion by publishing an autobiography entitled Sean Michaels: My Industry. "My Industry"? Did Michaels bump himself on the noggin and become a supremely arrogant buffoon? No, he's just convinced he has so many stories to tell he should separate them into multiple volumes. This, the first, will deal with his adult career.
Speaking to AVN from the set of The Black Pack, his most recently directed movie, Michaels said he has enough stories and anecdotes to fill another volume focusing on his life outside of porn. "This is my first book. It's basically about my life within the adult industry for the past 21 years, and I'll just be relating and expanding on my experiences and some of the nuances I've learned about myself and life in general. You think you know yourself but when you start to talk about yourself, you find that you honestly don't, and after visiting 13 different foreign countries, it's been quite the trip and quite the ride but it's also just beginning because I believe there are talks in the works for Showtime or HBO to do some type of documentary with yours truly."
Well, well, well. Could Sean Michaels finally be getting his due? If HBO is sniffing his sneakers, he could explode and become the next Lexington Steele or maybe even the next Ron Jeremy. Actually, Jeremy has played something of a significant role in Michaels' life, taking him to Italy for his first European adult shoot and arriving while wearing a "K-Mart tracksuit with ketchup stains on the front… with a K-Mart shopping bag for his stuff."
Having amassed a hugely impressive list of performances now totaling more than 1,400 onscreen appearances and having traveled the world in the process, Michaels surely has plenty of stories to tell. And we, the fans that have often remarked on this unassuming but reliable and charismatic performer, are definitely ready to listen.