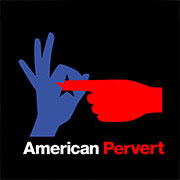 Known corrupter of innocent female fashion models, found and former CEO of clothing company American Apparel, Dov Charney might no longer be (allegedly) sexually harassing current and prospective employees, but his unethical propositioning and penetrating of women lives on at new parody porn website, American Pervert, which sees the hipsterization of our beloved adult industry reach critical mass.

Sporting a clean layout, white-walled studio settings, and characters named Pov Charney and Harry Richardson, American Pervert lampoons two of the biggest new fashion icons in the United States, American Apparel and creepily avuncular photographer Terry Richardson, known to have himself fellated in the name of art (or furthering a model's career). Complete with parody billboards, phony casting sessions, POV footage shot from digital SLRs, and more actual American Apparel clothing than a vegan summer cookout in Williamsburg, American Pervert sees porn talent like Dillion Harper, Marie McCray, and Lara Brookes play wannabe models while April O'Neil, all done up in black-framed glasses and high-waisted shorts, plays the irrepressibly pervy Richardson's creative director. Regardless of position, they all receive these company men's spooge-seals of approval after working hard (and thoroughly debasing themselves) for it.
Photo shoots turn into orgies after models are coerced into sucking off the photographer and auditions only end once the new hire takes a load upside the face, grinning through the mess and dreaming of seeing herself on a giant West Hollywood billboard. As one Jenna Ross-starring scene is described from "Harry Richardson's" perspective: We had a shoot for a new campaign and one of our 2 models for the day is super late. Is she nuts? I can make or break your career in one shoot. I wanted to send her ass packing… but at the very least we should run a train on her ass for our pain and suffering."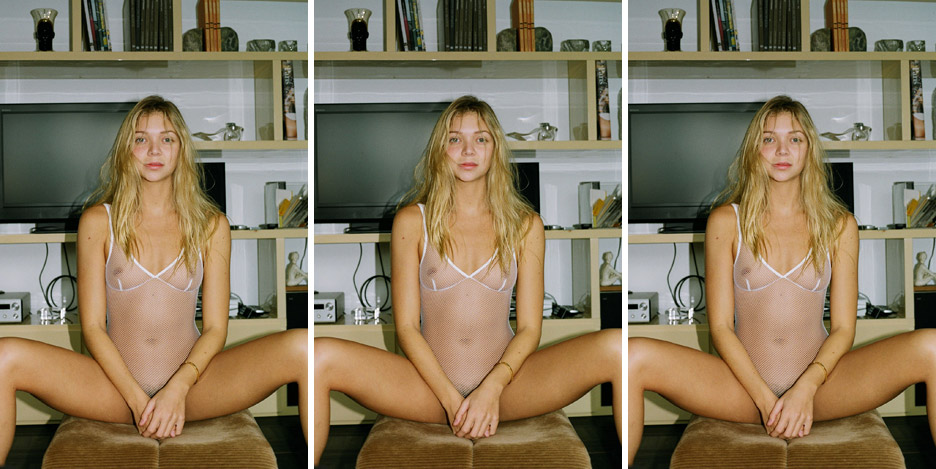 Now, if only American Pervert would see fit to cast real-life American Apparel models Faye Reagan, Jessie Andrews, and Sasha Grey, bringing the latter back from retirement, that'd be, like, so awesome.