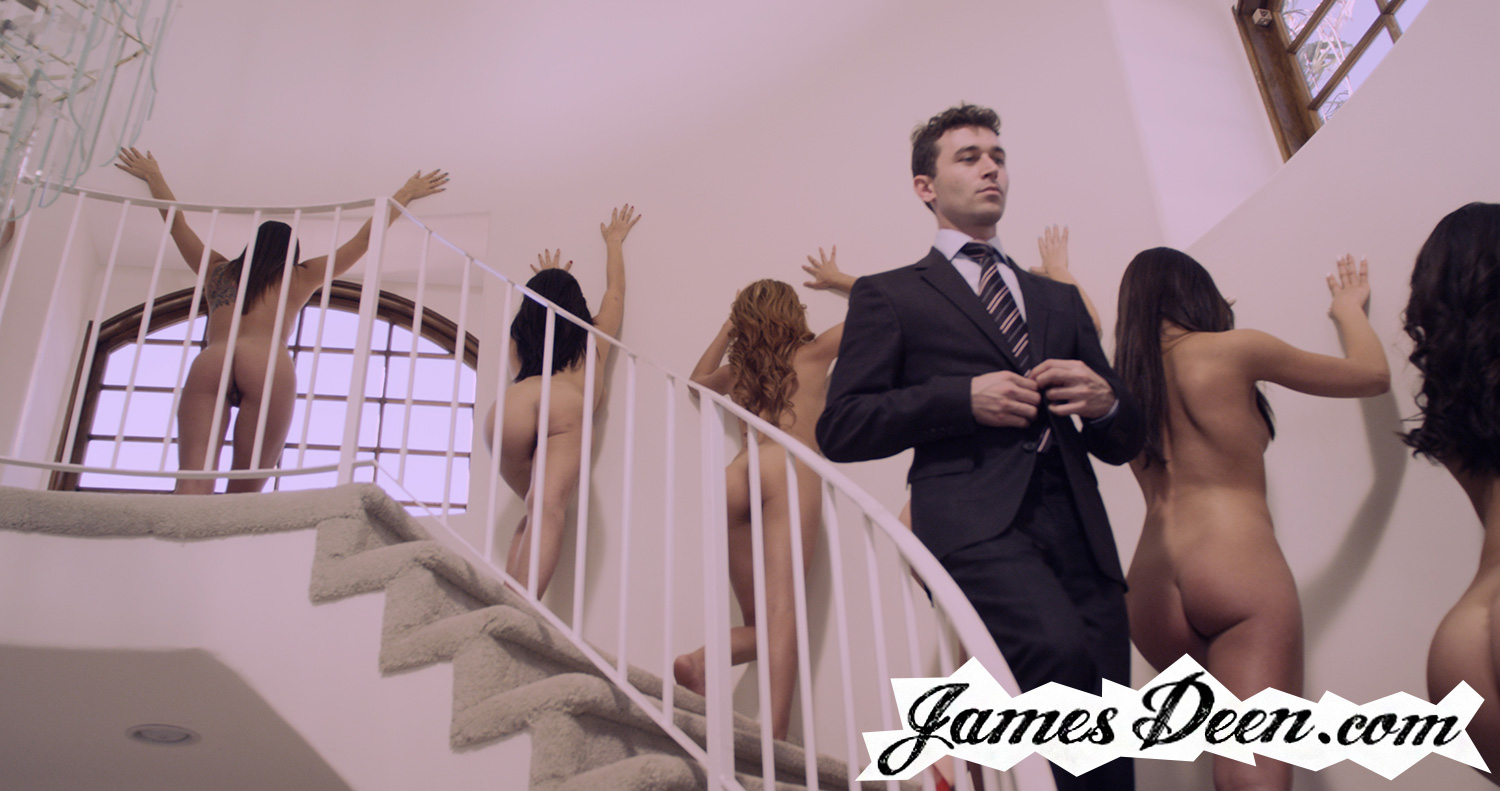 In the wake of accusations of sexual assault and rape leveled at the world's most famous adult performer, James Deen, by a growing number of his female colleagues, the performer has found himself not only the newest most-hated man in porn, but persona non grata at Evil Angel and Kink.com, two companies that once championed him, for years distributing his distinct brand of rough sex to all corners of the World Wide Web, and aiding his ascension to mainstream stardom.
Numerous voices have been raised since Stoya first dropped her 55-word Twitter bombshell, accusing Deen of rape, including those of Tori Lux, Ashley Fires, Nicki Blue, Kora Peters, Lily LaBeau, and Amber Rayne very few of them with a complimentary word about to the disgraced cocksman. Although obviously reluctant to go into too many specifics, Deen's former girlfriend Joanna Angel was arguably the most damning, not only telling reporters that she considered Deen "dead inside" and "dead to me" but also that his domineering treatment of her left Angel fearing for her life, a whimpering wounded dog of a person.
While no charges have been pressed and Deen has largely remained silent of the matter aside from an interview with The Daily Beast explaining his position to Aurora Snow, it's been largely left to others in the industry to shed some light on how the crimes (if indeed perpetrated by Deen as alleged) were ignored, dismissed, or swept under the proverbial rug. And these other voices aren't necessarily coming from the usual places. Retired dick-thruster Voodoo took to Twitter to point out that Deen and, really, anyone else who doesn't know when they're crossing someone's personal sexual boundaries and potentially committing assault should not be in the adult entertainment industry. Period. Hard to disagree with that!
Arabelle Raphael, an underrated performer seen at Burning Angel and Kink.com, spoke to The Guardian about the controversy surrounding Deen and placed the burden on the culture of the industry itself, as well as society at large. So, an easily solved problem then? Perhaps on an individual level – Raphael heard disquieting warnings about Deen and thusly put him on her "no" list – but when victims are remaining silent of fear of dismissal, unemployment, or public ridicule, it's no leap to look at the industry in a slightly different way. Aside from obvious measures that could be taken or improved to ensure the on-set safety of all performers, there's also the issue of subtle coercion and manipulation that encourages those experiencing or witnessing an assault or dangerous, threatening behavior to keep their traps shut lest they destroy any chance of their burgeoning career taking off. Opening discussion of what has until now been viewed largely as an in-house problem to greater society (even if only via hashtags and soundbites) can only serve to increase the public understanding of how sex work can and does fit into the lives of those who choose it as a career path, and the responsibilities of those who consume it.
In the end, business is business, and it's not exactly surprising that everyone from assaulted performers to immensely powerful studio owners and super-agents are out to protect their earning power and potential profits by at least partially ignoring harmful on-set behavior and conditions, but it's at least a relief to see that rape and sexual assault is considered in porn to be bad business. With Joanna Angel and Phoenix Marie among those insisting that, even with its faults, the adult industry isn't inherently unsafe – "I do not want the public to blame porn for anything. I think he is a bad egg. There are bad eggs in every industry."
Perhaps if less public and media attention was being corralled onto the issue of mandatory condom use and instead towards creating a safe environment for porn workers socially and psychologically, as well as physically, one where performers with histories of abusive behavior are vetted, the groups seeking to exploit the Deen situation to hasten the shutting down or restricting of porn's relative freedom might actually produce something that does what they always say they want to do: help victims, ensure safety.