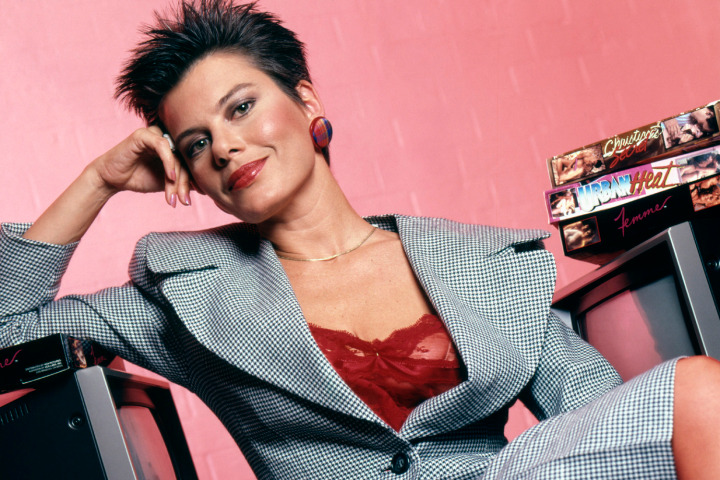 Candida Royalle, director/producer/performer, sex educator, feminist, and XRCO and AVN Hall of Fame member has died of ovarian cancer at age 64. Leaving behind a legacy of female liberation and free expression that has clearly informed today's new generation of feminist pornographers, Royalle will be sorely missed by her peers, fans, and students alike, many of whom have taken to social media to share their remembrances of one of porn's bravest and most compelling individuals, and the first director to envision a 'couples' market.
Born in 1950 in New York City, the future dancer and filmmaker was abandoned by her biological mother at 18 months, a subject that would consume much of her recent time as she worked on a documentary film about the search for the woman that birthed her. While You Were Gone remains unfinished at the time of Royalle's passing. Though a private detective had located the woman at Royalle's request, it was not before she had died from ovarian cancer, unknowingly preceding her daughter. The future of the film remains uncertain, though an except can be viewed below.
Entering adult entertainment in 1975, Royalle appeared in roughly 25 pictures before retiring five years later, penning the script to her final film as just a performer. Royalle founded Femme Productions in '84, producing erotic films based on the notions of female desire and believably passionate couplings, going to great effort to avoid the usual male-centric porn cliches. A published author, public speaker and lecturer, Royalle's influence on female porn professionals and viewers is almost unparalleled.