Kendra Sunderland, who you may know as "Library Girl" after she put Oregon State University on the map with her now-infamous in-library webcam striptease, might have ditched her studies and dropped out of college after her antics led to a Public Indecency charge and, among other career boosts, a Penthouse magazine spread, but now she's angling for intellectual credibility once again by auditioning for Naked News.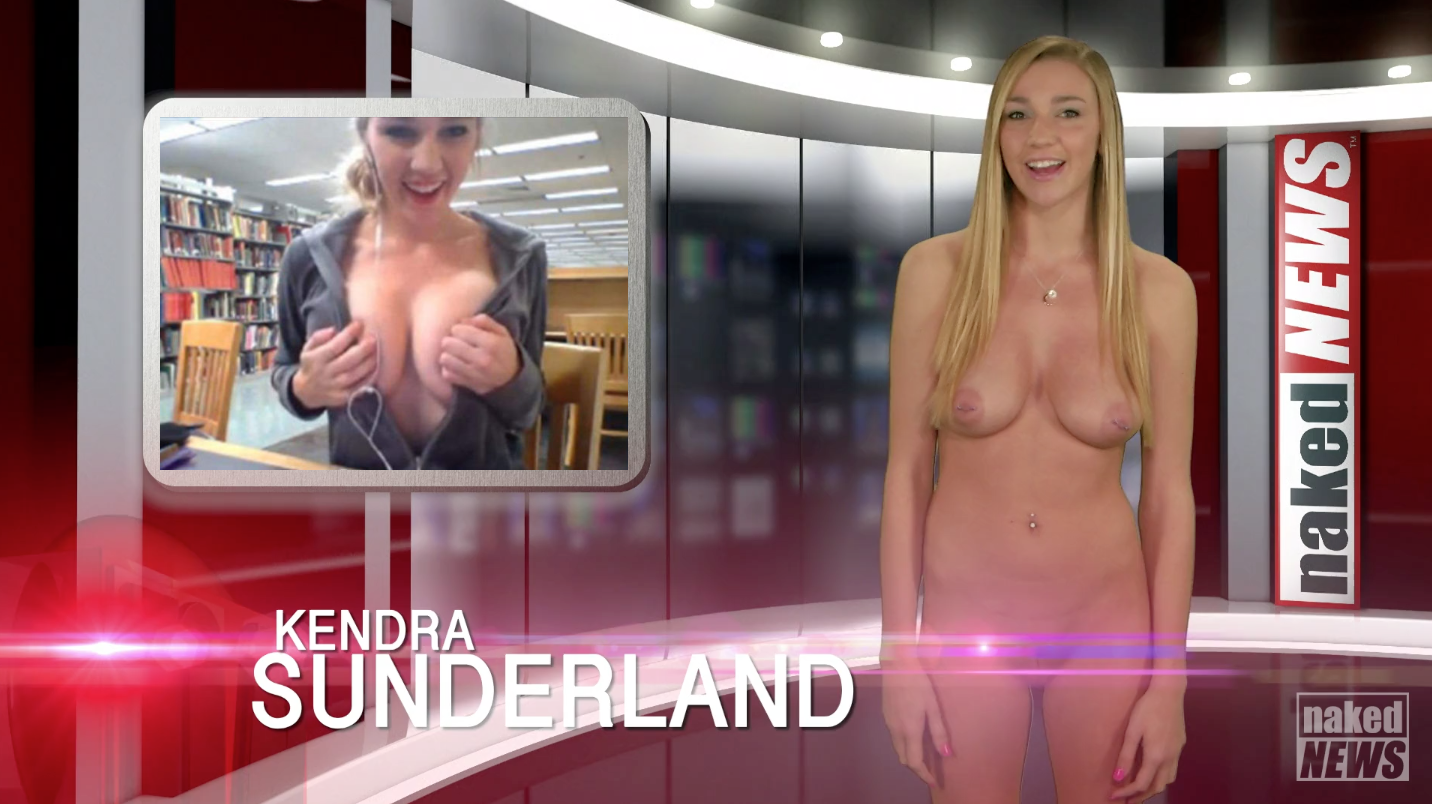 Broadcasting the headlines of the day in near and total nudity, Naked News quickly made headlines of its own upon launch in 2000 and had many convinced television journalism was now deader than Edward R. Murrow. "The program with nothing to hide," soon became yesterday's news to all but a devoted group of followers, so the meeting of Naked News and today's nude-on-the-net it-girl makes perfect sense. Auditioning for Naked News after an interview with anchor Eila Adams went down a treat with viewers, Sunderland graced the CGI newsroom and tried her hand at teleprompted to-camera delivery. While most Naked News anchors manage to deliver information clearly and succinctly while casually undressing, Sunderland struggled to sound confident and noticeably hesitated when it came to pronouncing Giselle Bündchen's last name. Although only lasting 90 seconds, Sunderland's audition showed her potential (or lack thereof) when it comes to newscasting. Still, trying to build a career out of a misdemeanor charge of Public Indecency caused by a 17-minute viral video can't exactly be easy and we should at least congratulate the on-again off-again academic exhibitionist on her continued apparent newsworthiness.
Naked News offers daily broadcasts covering pop-culture, politics, and any other news items deemed easier to digest when delivered by an attractive woman without clothing.
Kendra Sunderland continues her burgeoning business empire with a line of sex toys, a Penthouse contract, and an kendra sunderland on which she performs live and prerecorded shows.