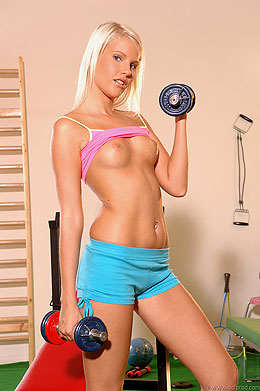 You know what time it is? Mr. Pink's Wacky, Strange, Bizarre, Curious, and often Downright Funny Porn Star name of the week.
This weeks featured star is a 23 year-old Hungarian hottie that is featured in over 20 hardcore scenes on the DDF Prod Network. Let me introduce you to Pink Pussy.
Pink Pussy combines two of my favorite things, the color pink and pussy. And while our favorite outer-space jizz-box jockey Captain James T. Kirk may have had an intergalactic hard-on for Green Pussy, most earthbound men still prefer Pink Pussy over Space Pussy.
Simply stated, nothing beats Pink Pussy!