One of those porn networks easily passed over in favor of the Brazzers and Bang Bros of the industry, Cum Louder recently celebrated its third birthday with a very special scene that, as this shot from its early moments clearly shows, couldn't be anything but incredible.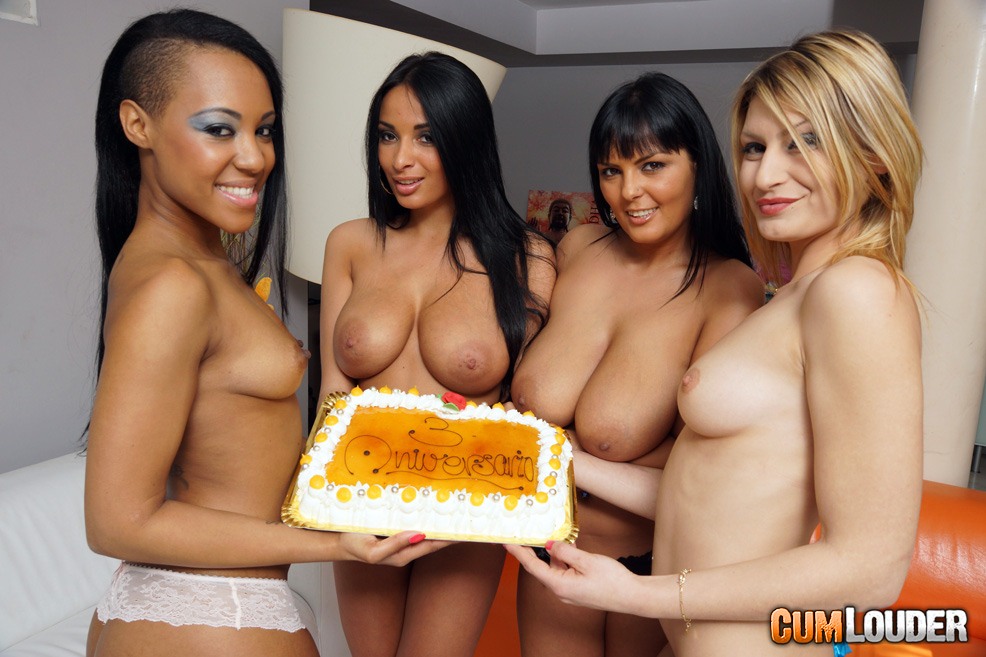 From left to right, that's Portugal's NoeMilk, France's Anissa Kate, Romanian Jasmine Black, and from Bulgaria, Claudia Shotz. And yes, they all appear in the scene, taking on three very lucky gentlemen in an orgy scene that trumps the four-minute clip compilation 'Best of 2012' that celebrated Cum Louder's second year. NoeMilk and Anissa Kate, both powerful and compelling performers in individual scenes, seem especially thrilled to be given the chance to get properly acquainted, grabbing each other by the shoulders and making out passionately while Jasmine and Claudia seem entranced by the poundings they're receiving.
Cum Louder might not have the 1080i HD videos (720p) and thousands of scenes it promises to prospective members, but for all its faults, any network that can gather talent like this to celebrate its third year of pornographic accomplishment achieved by following is well worth paying attention to.