Memorial Day weekend traditionally sees Americans celebrate by barbecuing, driving drunk, and reviving old family grudges. This year, why not do something different and spend the weekend honoring those who gave their life so you could continue living yours by beating off to Team Skeet's awesome array of online porno adventures?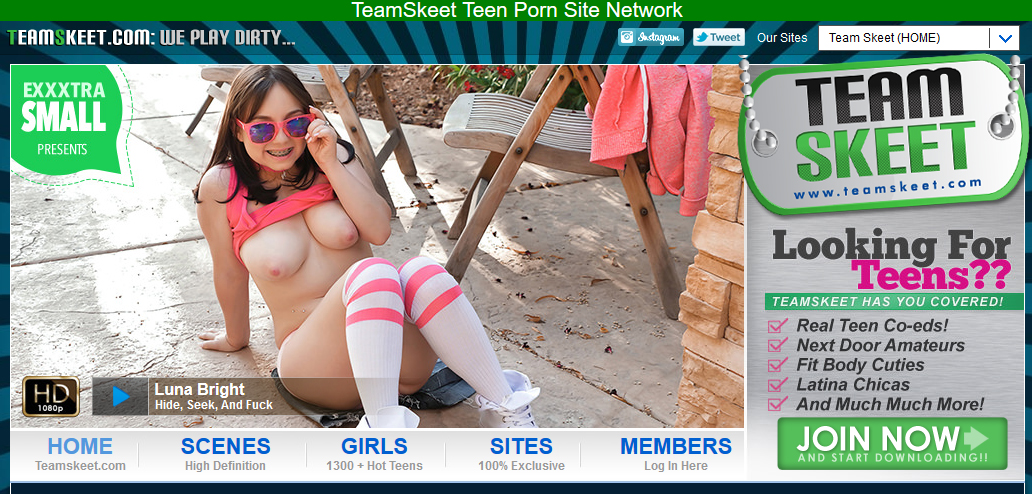 Team Skeet is running a special Memorial Day promotion that allows would be members to slide right in at the amazingly low price of $9.87 if they sign up anytime from May 24 to 29. Already discounted to the exceedingly fair price of $14.87-a-month, this next level booty bargain is an unbelievable score for anyone who's been keeping an eye on Mr. Pink's recent reviews of newer Team Skeet properties like Little Asians, Shoplyfter, and Sis Loves Me. Just which sites are included in the deal remains to be fully defined but if we take our most recent Team Skeet review, check out the stats, and measure that against the gobsmackingly low asking price of $9.87-a-month, well, we'd be well on our way to another Beating on a Budget report!
THE MATH:
At $9.87, one month inside the Team Skeet network sees you buying access to 44 websites at an approximate (and utterly ridiculous) cost of 22.4¢ each! Team Skeet's well established HD archive of hardcore antics covers all porno bases (within fairly mainstream and mild fetish arenas, anyway) and does it across a current total of 4,675 scenes. Individually priced, that's an astonishingly low 0.2¢ per scene. If that doesn't get you to finally pull the trigger on Team Skeet's wacky and wayward sexual adventures, what possibly could?