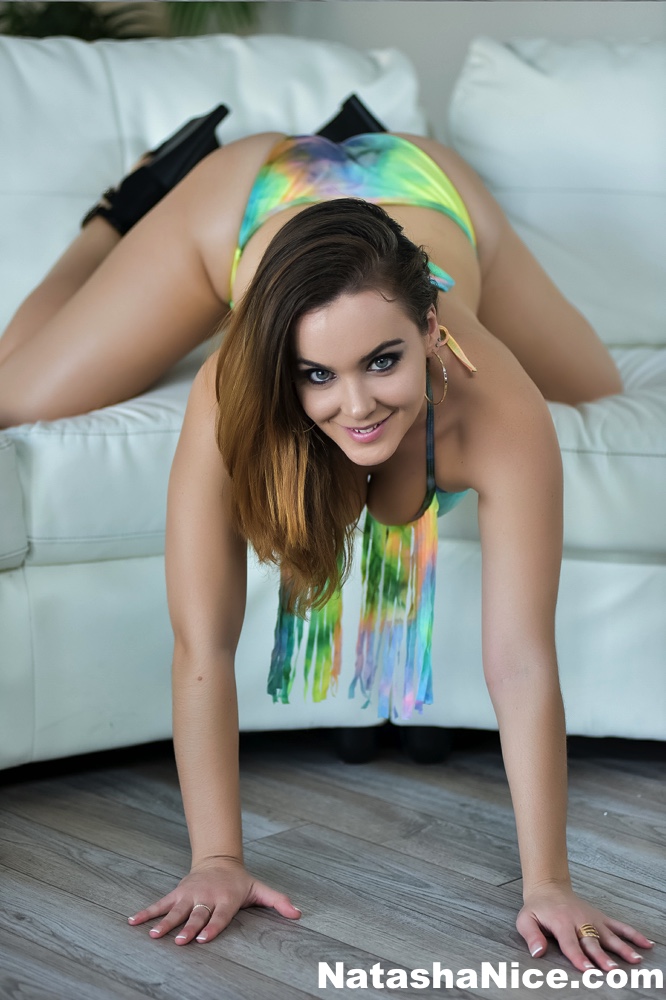 The last known Tweet of adult performer Natasha Nice had an ominous undertone that made her apparent retirement from porn all the more quietly alarming to her legion of fans.
Getting fucked up on American airlines with Kya tropics! Heading home from Miami!

— Natasha Nice (@Natasha_Nice) August 13, 2009
That was August 2009 and what followed was basically six years of apparent Twitter silence from Ms. Nice. She shot a little porno, sure, quietly continuing her career for a few years but not at the rate she once did. Did she and Kyra Tropic get so drunk mid-flight that they commandeered the cockpit and PA system, one singing (I've Had) The Time of My Life from Dirty Dancing to horrified passengers while the other seized the controls and put the plane into a tailspin, wiping out everyone on board and living on the lam ever since? Nah, she just took some time off, returning to active porno-shooting duty in July of last year. Now part of the Puba Network and pumping out new content both her own and for the likes of Naughty America and Blacked, Natasha Nice is back, you guys!
Excited about upcoming content for http://t.co/WwUDgUiWh4 !! #beentoolong @PUBA pic.twitter.com/QwLeg9mQJC

— Natasha Nice (@BeNiceNatasha) July 21, 2015
Naughty America site My Dad's Hot Girlfriend welcomed back Natasha Nice on January 28th, making live a scene shot with Chad White in which Natasha utilizes her matured look to seduce a younger man, wrapping her once legendary tits around his dick and working 'em good. Blacked, quite obviously, is Natasha's return to interracial porn and pairs her with Michael Williams, a hotel waiter who has her distracted and desiring black dick. After her boyfriend tells her to have some fun, she lets her inner size-queen out for some exuberant fucking, which you can watch live at Blacked from Wednesday, February 10th.
On her Puba site, Natasha has already unleashed a solid mix of older content and freshly-shot smut, even roping fellow Puba babes Jayden Jaymes, Lola Foxx, and Alison Tyler in for lesbian trysts any boob-fiend will go gaga over. Keep an eye on Mr. Pink's Porn Reviews for more on Puba this week.
Welcome back, Natasha!