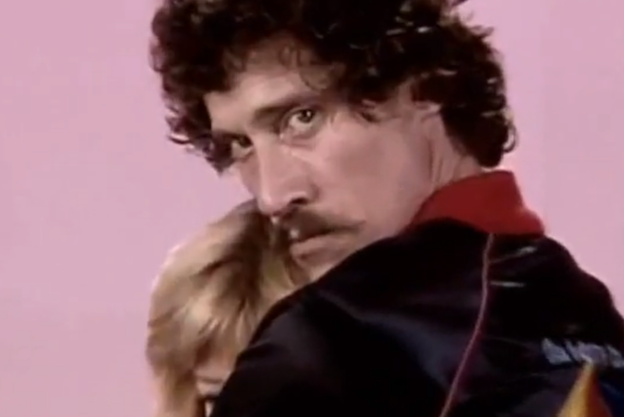 The death of a great artist inevitably brings out vultures eager to release and rerelease any works by the now more-profitable deceased. Elliott Smith, Jeff Buckley, and Jimi Hendrix fans have all been "treated" to a methodical onslaught of lost recordings, outtakes, demos, and embarrassing studio missteps all in the name of maintaining copyright ownership, preserving the legend, and keeping them good ol' greenbacks rolling in. A somewhat notable exception has been John Holmes, the man once dubbed "The Sultan of Smut," but Hustler Founder and Chairman Larry Flynt is reviving Holmes's filmography with the discovery of two never-before-released hardcore movies starring a young Holmes in what are being touted as his very first performances.
The two features, Balls in Action and The Doctor Is In, apparently constitute the first work of Holmes and were discovered by Hustler's video archivists and researchers. Flynt called the films "hidden treasures" and "something really special," declaring Hustler "very excited" to make them publicly available. Robert Smith, Hustler Video's Director of Operations, said Flynt often purchases large archives of adult material to comb through and that this particular haul yielded a "jackpot!"
Remastered by Hustler Video and currently being prepped for a home video (DVD via Zero Tolerance) release in early 2016, Balls in Action and The Doctor Is In will also make it to Hustler TV and Hustler.com. Expect more information and previews from Mr. Pink's as they come to light. Until then, check out the best of Holmes' legendary work, including the Johnny Wadd series, at The Classic Porn.