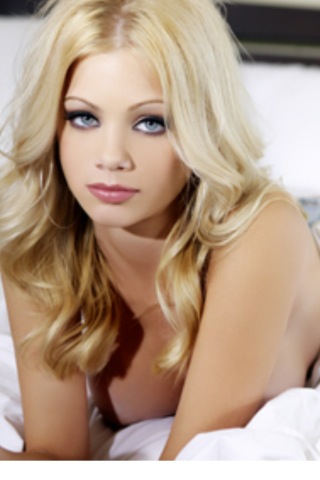 When we shared the news of Digital Playground contract star Riley Steele's impending retirement, it seemed pretty legit. After all, she declared her intention to exit the adult industry in a self-shot video blog directed at her fans and followers, a video in which the blonde starlet and AVN winner seemed to be struggling to hold back tears. Then she hit her fans with this tweet:
Come on guys it was all in good fun I am not quitting or retiring I love porn and theres no way I'm leaving DP

— rileysteele (@rileysteele) July 19, 2012
Say what? "All in good fun," you say, Riley? How on Earth is announcing your immediate retirement while choking back tears in any way, shape or form "fun"? It certainly wasn't fun for the many fans who instantly started expressing their sadness at the departure of their favorite performer. It certainly wasn't fun, I'm sure, for Digital Playground, either, who were likely quite dismayed at the sudden announcement. Was it really all just fun and games for Riley or was she lured back in by the terms of her exclusive contract with DP, the promise of more money, or the outpouring of adoration from her fanbase? I suppose we'll never know; Riley certainly doesn't seem to want to discuss it, preferring instead to take a job hosting a series of AVN events commemorating the upcoming 15th anniversary of Adult Entertainment Expo and the 30th anniversary of the AVN Awards. Sure, it's not a swift pounding followed by a facial splattering, but that'll no doubt be coming soon. Unless, that is, Riley decides to retire… again.