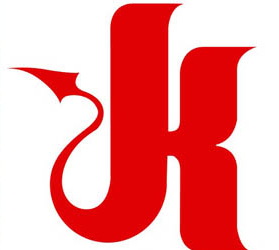 After praising adult performers for their acting abilities while in the company of such socially acceptable thespians as Colin Firth, Natalie Portman, and Annette Bening at Newsweek's 'Oscar Roundtable' discussion back in January 2011, Hollywood renaissance man James Franco recently announced that an upcoming documentary project would focus on a man named Peter Acworth, best known to Mr. Pink's readers and horny fellas everywhere as the founder and lead producer of a little company called Kink.com. Housed in the historic San Francisco Armory, Kink's dungeons, cellars, ballrooms, dining halls, and bedrooms have hosted a virtual who's who of top-tier pornographic talent from Amy Brooke to Charley Chase, Sasha Grey to Faye Reagan. In late June, a now-deleted tweet from Kink regular Rain DeGrey said Franco was in the house and attracting lusty stares from all the girls; business as usual for the 33-year-old actor, author, director, painter, producer, screenwriter, NYU professor, and perennial student.
With Kink.com's continually evolving slate of fetishistic online endeavors as his palette – websites Hogtied, Water Bondage, Sex and Submission, Bound Gang Bangs, Everything Butt, and Men in Pain included – whatever Franco and his crew come up with is sure to be an intriguing look into one of porn's most exciting and groundbreaking production entities.
Oh, and what else has Franco been up to lately? Why, starring in a movie called Cherry, described as "A drama centered on a troubled young woman who moves to San Francisco, where she gets involved in pornography and aligns herself with a cocaine-addicted lawyer." In a hardcore version of Diablo Cody's rise to screenwriting prominence, Cherry is based on a screenplay written by none other than Lorelai Lee.