Kingdoms rise and kingdoms fall. The Mongols, Romans, and British monarchs all had their own kingdoms but couldn't be satisfied without a fully-fledged empire to their name. Cue: downfall. Amateur Teen Kingdom isn't likely to take such a tumble, though, presenting a solid overview of erotic opportunities provided by fresh-faced porno newcomers on a wide range of sites. Here's a quick look at all things ATK before we dive in for full re-reviews later in the year.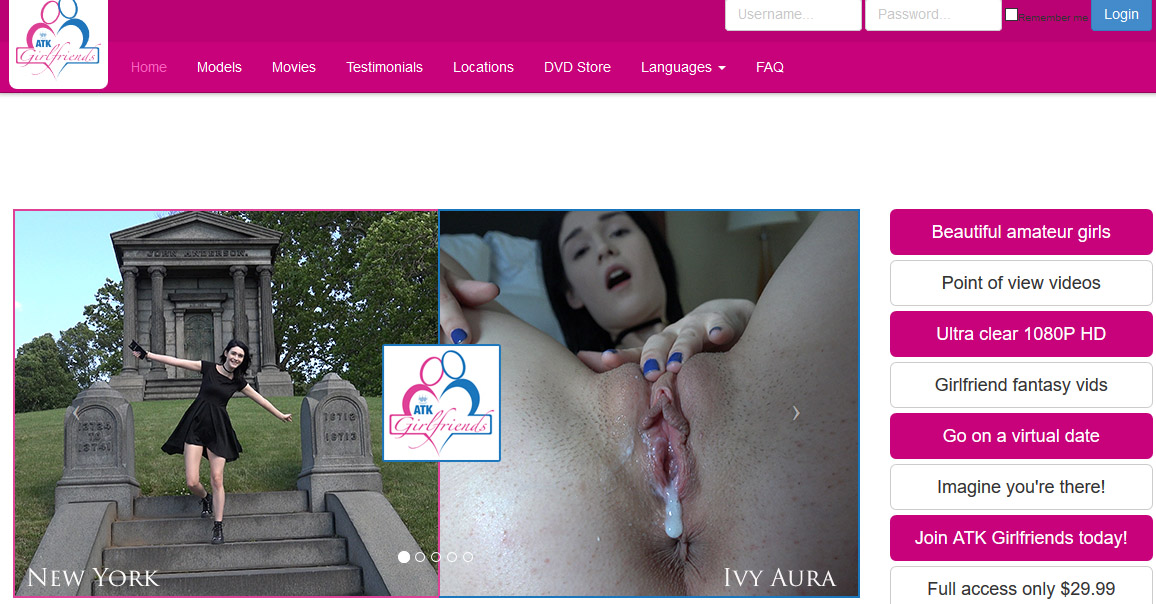 ATK's simpler sites deal in light fetishism, or at least a focused appreciation of a certain feminine physical trait. Slim-figured, athletic, and nubile models appear at ATK Petites, where tight restrictions are placed on incoming models. Taller than 5'4″? Weigh more than 110 lbs? She's not likely to be found at ATK Petites in that case, more likely at ATK Galleria or ATK Premium, the former home to bevy of stripping, masturbating hotties while the latter handles older ATK releases preserved for future generations of members. With photo and video content on both sites, ATK's least specific sites are a treat for all kinds of viewers.
Right from the get-go, ATK Natural & Hairy is sure to have limited appeal. Ever since pube-less crotches overtook porn, hairier women have been relegated to fetish shoots. ATK brings them back into the spotlight, shooting girls sporting everything from stubble to full forests of pubic growth that explore their own bodies for your entertainment and arousal. ATK Exotics won't discard a slightly hairy girl but it certainly doesn't favor them, instead aiming for a multi-ethnic melting pot of ogling opportunities. With its roster of black, Asian, Latina, Mediterranean, Slavic, Pacific Islanders, and Native American models, ATK Exotics really covers a wide swath of female humanity, giving members a chance to observe and appreciate all kinds of women.
Arguably the most compelling site under the ATK marquee, however, is ATK Girlfriends, a virtual dating experience that, though not equipped with actual VR vids, nevertheless immerses you in POV affairs that don't skimp on the dating, flirting, fondling, and outright fucking that so many of us seek on vacation. In Hawaii, Thailand, Vegas, Miami, and myriad other locales, the likes of Alex Blake, Elena Koshka, Tara Ashely, and Haley Reed enjoy the sights, eat some great food, relax on the beach, then head back to the hotel room for some of the most compelling POV sex on the porno market. This is the ATK site that'll have you falling head over heels for a perfect porno newbie – be warned!
Reviews of all ATK sites, soft and hard, stellar and okayish, are coming up at Mr. Pink's in the near future. In the meantime, why not take a gander at all the delights ATK provides and see what gets your blood racing?