Anyone who has sat and watched their favorite show's entire run with back-to-back episodes in a single Netflix binge will know how devoted we can be to pop-culture in all its forms. Porn parodies, although fading from relevance thanks to more current trends – like the American adult industry and its fans collectively cumming in their trousers the current (and kinda creepy) pseudo-incest craze – are still something of a hot commodity in the adult entertainment world. So much so that Sex.com blogger Chico Dusty has come up with a list of his Top Ten Porn Parodies of 2014 to remind us all that there's still life left in the old genre yet.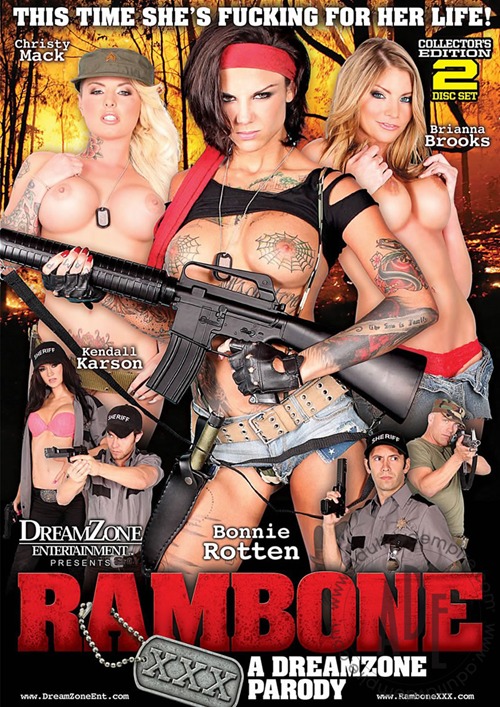 DreamZone Entertainment seems to be coming out on top this year, at least according to Dusty, who ranks The Little Spermaid (dir: Jordan Septo), Cape Fear XXX (dir: Bonnie Rotten), and Rambone XXX: A DreamZone Porn Parody (dir: Septo). Axel Braun hasn't fallen from his spot as the leading porn parody director and 2014 saw him release Spider-Man XXX 2, Cinderella XXX, and This Ain't Game of Thrones XXX for Vivid, Wicked, and Hustler respectively. (For Dusty's complete top ten – what, no love for One Flew Over the Cuckold's Next, really?)
Although unique entries like Miley May's first cover feature, the Miley Cyrus-spoofing Molly's Wrecking Ballz and and Not Jersey Boys XXX (a genuine porn parody musical) made for some interesting viewing, most of the parodies included in Dusty's list fit the usual bill: superheroes, perverted takes on Disney characters, and two Scorsese movies lampooned in a most lusty style. Fun, sure, but not exactly ground-breaking.
Are porn parodies growing stale or are they gradually getting better, bolder, and more outrageous? Perhaps 2015 will hold the answer, but if Axel Braun's got anything to say about it it'll be all spandex sporting sexual spoofs of waning interest to so many porn fans. Is pseudo-incest set to burst into the mainstream the way parodies did a few years back? Will they take over as porn virgins' first viewings or is something else, something even more risque and tantalizingly taboo on the horizon?
Whatever the case, whether it shuffles off to let pseudo-taboo themes take center-stage or is reinvigorated by new talent and new ideas, 2015 is going to be an interesting year for parody porn.
Check out Adult DVD Empire Unlimited and VideoBox for more Porn Parodies.