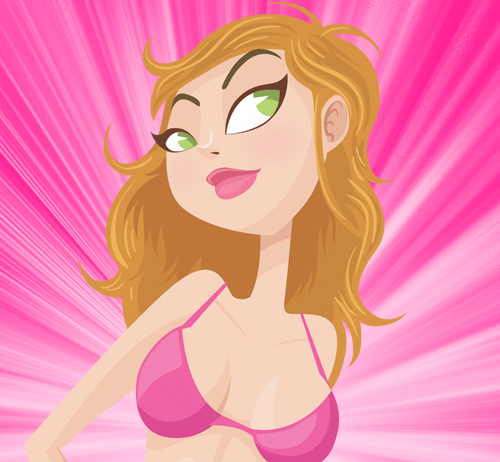 Dear Missy Pink, my wife and I are in constant argument because my best friend is a female, she says a man and woman can't be JUST friends, what do you say?
Dear Befriended;
First of all, let me say this; jealousy only lives when it's been invited. Maybe not by you, but somewhere along the line, the Mrs. has felt the pain of infidelity, and now she's typecasting all women as being home-wreckers and men as jerks.  She can't be blamed, but it can be corrected.
The best thing you can do is not to hide anything, invite your friend to the house, let your wife watch the interaction, have her bring dates or her spouse, so the Mrs. doesn't feel threatened. If you get into arguments about this, don't let them follow you to the bedroom. The last thing you want while performing oral sex is to try to talk with your mouth full in defense of yourself. Even if your fantasy may be that of being a swinger, keep it to yourself, that's fuel to the fornicating fire. If you lust after the secretary at work with the large breasts and tight ass, the one that gives some upskirt shots as she files away folders, keep your erection intact and leave them as a fantasy in your own mind. Make your wife feel special, but don't go overboard, we see that as guilt. Help her with dinner and maybe playfully touch her breasts now and then, or a seductive kiss while stirring the chicken noodle soup may lead to some hardcore action later. Let her know the things you share with your best friend with the bosom, are purely softcore interactions of merely friendship, you save the dance of the mattress mambo with the one you exchanged vows with.
– Missy Pink
Enjoy our sex advice section at Mr. Pink's Blog? Have a question? Want to be featured in our next blog post? Email Missy Pink's Sex Advice or post your thoughts on our Disqus feature below.
*For entertainment purposes only 😉