Tenga, the Japanese sexual aid producer most well known for its disposable fuck sleeves for men and the myriad styles catering to every possible boner-hugging preference, has now expanded into a market it had previously dismissed: couples.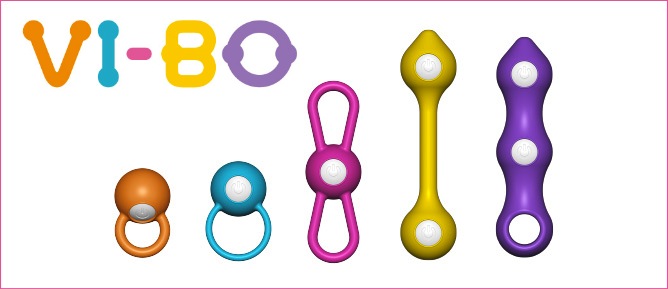 Vi-Bo might sound like a new age meditative hybrid martial art, but it's actually a vibrating orb core around which different covers and sleeves can be fitted to create five sexual aids intended for use by couples. Described by Tenga as a "love support item" and designed to "provide an opportunity for couples to share a deeper communication" (read: fuck better), the Vi-Bo Finger Orb, Ring Orb, Hand Orb, Twin Orb, and Stick Orb closely resemble cartoonish vibrating cock rings, phalluses, double-ended dongs, and something that looks kinda like weight training device with two handles. Using a new polymer with high elasticity, the sleeves fit snugly and easily over the Vi-Bo orb (the central component of all device configurations in this line) and make expanding and adapting your range of stimulation as easy as slipping on a condom.
Tenga's Vi-Bo officially launches October 10th.