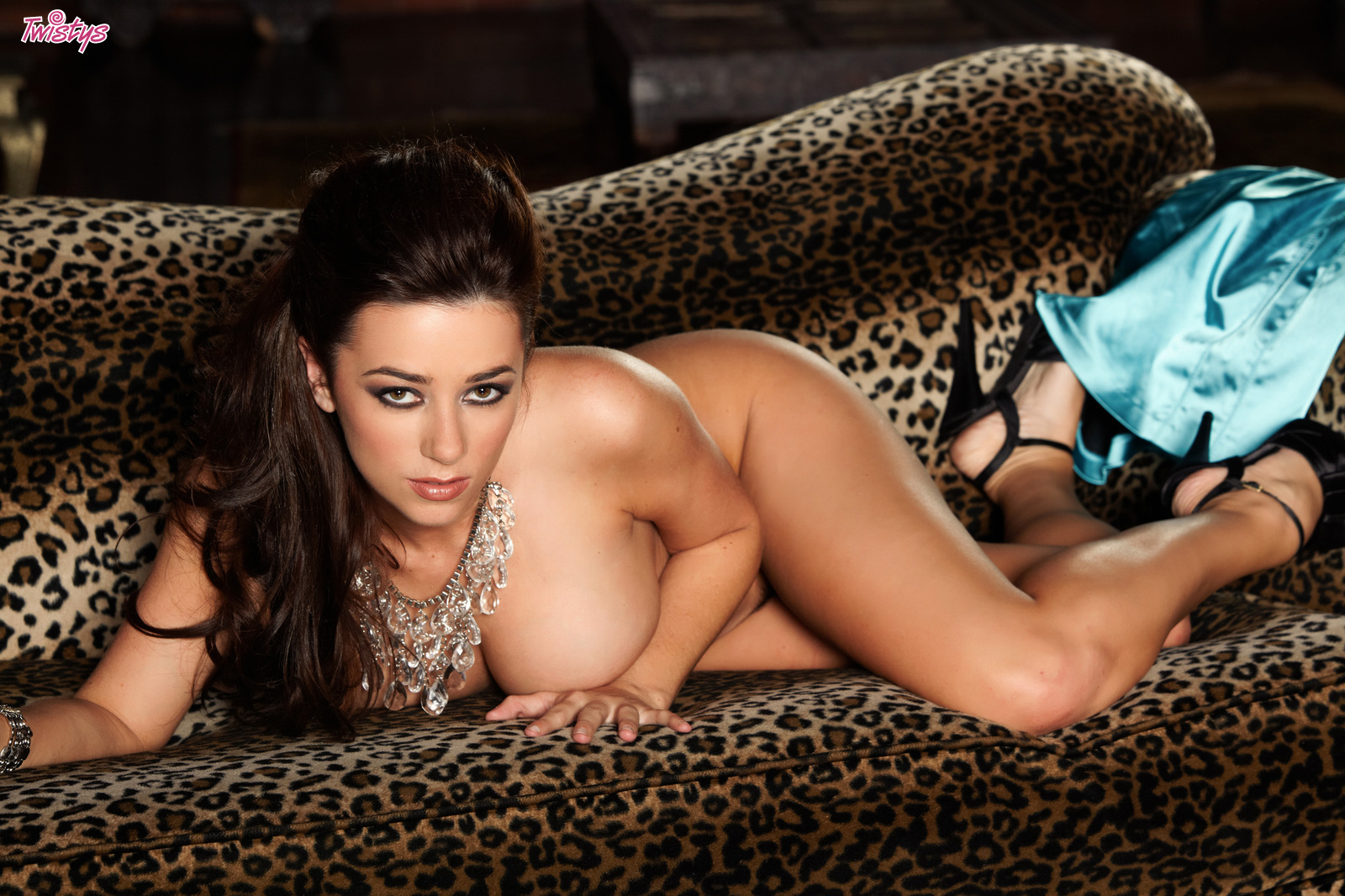 Forget beauty pageants, they're for prima donnas and overbearing mothers. Forget mainstream modeling too, where you probably only need to walk in a straight line to succeed. When you're a women keenly in touch with her hyperactive sexuality, a woman who is particularly easy on the eyes from head to toe, there's only one modeling competition worth even thinking about and it's run by that sentinel of babeliciousness, Twistys.
Every month, the Twistys team hand-picks one model whose obvious physical attributes are matched by strength of character and devotion to her chosen profession: getting naked on camera. The women, when selected, are thrust into the spotlight as an official Twistys Treat of the Month. Although the responsibilities that come with this title are few, the position it places one in is of immense influence. After all, look what being a Twistys Treat of the Month has done for the likes of Isis Taylor, Bree Daniels, and Jayden Cole.
Back in March of 2011, a young model named Taylor Vixen was awarded a position as the Twistys Treat for that month, but, as is the case every year, someone needed to be appointed Twisty Treat of the Year, the highest honor in online softcore. For 2012, Taylor Vixen is that Treat. And for her fans, the time to celebrate is now!
Crowned Queen of Twistys only a few days ago, Ms. Vixen is already making her presence well known. Featured in an extensive profile at Twistys, Taylor unveils her innermost secrets… kinda. Born in Dallas, Texas but now living in sunny Los Angeles, Taylor tells her fans what she always wanted to be when she grew up ("a sexy cocktail waitress"), her favorite of her numerous glowing physical features ("I love them all, but of course my boobs"), and, among many other tantalizing tidbits, her favorite sexual position ("I love being on top so my boobs can bounce!").
Although Taylor is rewarded for her success with such prizes as a Twistys diamond necklace, custom-made lingerie, a shopping spree, and a check for $10,000, the real reward is given to the fans who'll soon be seeing her celebrated in a special Treat of the Year photoshoot that's due to take place at the end of May and will feature Taylor posing alongside last years reigning Treat, Emily Addison.
Isn't it time you got to know Taylor Vixen a little more intimately?