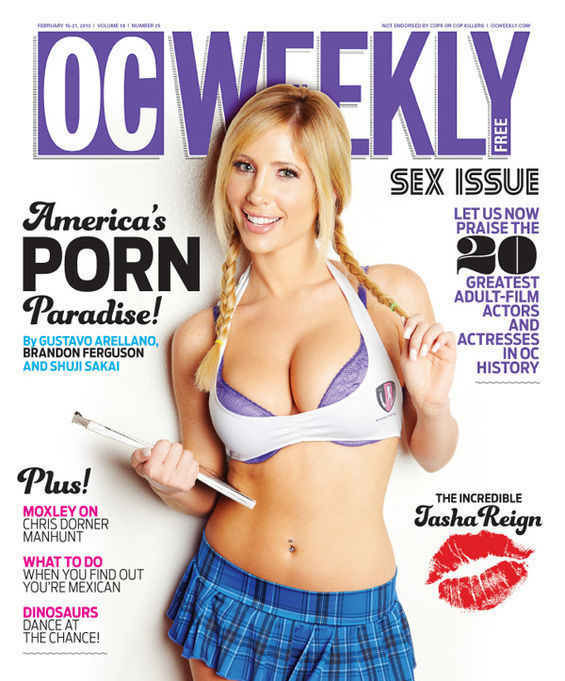 Poor Tasha Reign's parents, they just can't catch a break. First their daughter gets cast on trash-tastic MTV show Laguna Beach: The Real Orange County, then she poses for Playboy, and then, most disastrously from a parenting perspective, she embarks on a notable career in hardcore pornographic films, even landing on the cover of OC Weekly (distribution 78,000). Tasha's latest endeavor, however, takes the cake and could have her more conservative relatives revising their Christmas card lists. Introducing Tasha's Reignbow Pony Plugs.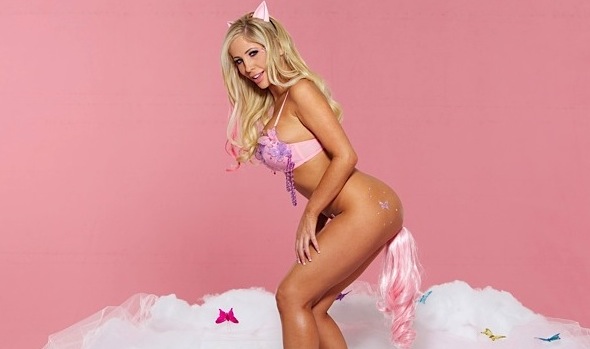 Produced in partnership with Crystal Delights and inspired by My Little Pony's 'Brony' fandom, Tasha's Reignbow Pony Plugs remain the brainchild of Ms. Reign, who said "The plugs are so special because unlike other companies, Crystal Delights allowed me to have a say in every step of my toy, from the colors and designs to marketing and more; what a fabulous experience!" Available in four colors – Violet Virgin (lavender), Periwinkle Princess (pastel blue), Sunny Sovereign (yellow), and Cupcake Queen (baby pink) – each Pony Plug is made from dichroic glass, sports a genuine Swarovski element crystal in its base and a brightly colored tail streaming forth and offering you ample opportunity for sexual horseplay.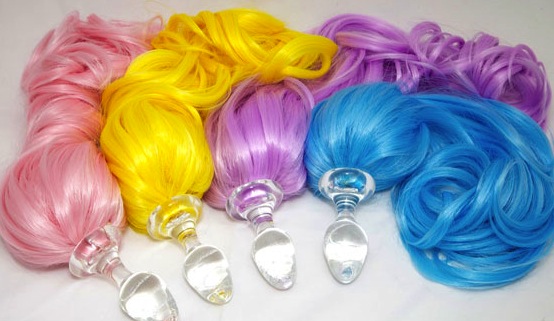 To offer some inspiration, Tasha has teamed up with Rikki Six, Cameron Dee, Jessa Rhodes, Xander Corvus, Eric Masterson, Mr. Pete, Danny Mountain, Derrick Pierce, and director Barrett Blade for Tasha's Pony Tales, a feature-length movie that marks porn's very first Brony-themed production. Set in the enchanted Magic Pony Cloud Land, "anal plug pony princesses" Reign, Six, Dee and Rhodes attempt to sexually conquer their male cohabitants. In heavy use throughout the movie, the presence of Tasha's Reignbow Pony Plugs "takes the whole thing to new heights," said Moose of Girlfriends Films, who is handling DVD distribution of the title, while Tasha herself considers the movie "something unique and special; a true labor of love… it's going to surprise a lot of people when it releases."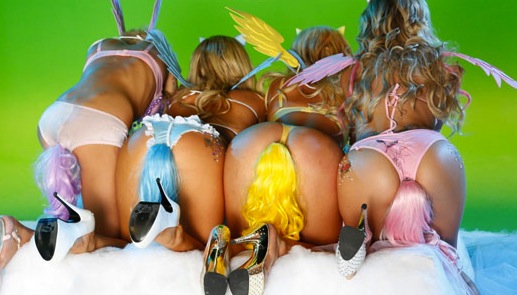 A series of SFW preview images have been posted to Film Drunk, Tasha's Pony Tales is released on DVD by Girlfriends Films on January 10, and Tasha's Reignbow Pony Plugs can now be purchased from Crystal Delights. Neigh.