Now, I may be a light sex addict (or at least excessively aroused) but the thing that has me yearning for a career in porn isn't the amount of sex I'd be having, nor the money I'd be making, nor all the weed I'd pilfer from my close personal friend Madison Ivy. By far the most appealing aspect of being an adult performer, the tendency for fans to indulge your material desires as declared by your Amazon Wish List, is what has me convinced I could be quite happy in porn. After all, there's only so many trivial things I'm inclined to buy with my wages and it seems I'm not alone there. Adult performers both fledgling and superstar are seeing their Wish Lists come under scrutiny from Amazon's higher-ups, echoing JPMorgan Chase's recent closing of accounts belonging to adult performers. But, really, Amazon? The same site from which you can buy tinned unicorn meat, an infant circumcision training doll (with replaceable foreskins), Lil' Ho Peep and Her (inflatable) Sheep, and a 55 gallon drum of Passion Natural Water-Based Lubricant is preventing fans from buying their favorite adult performer gifts?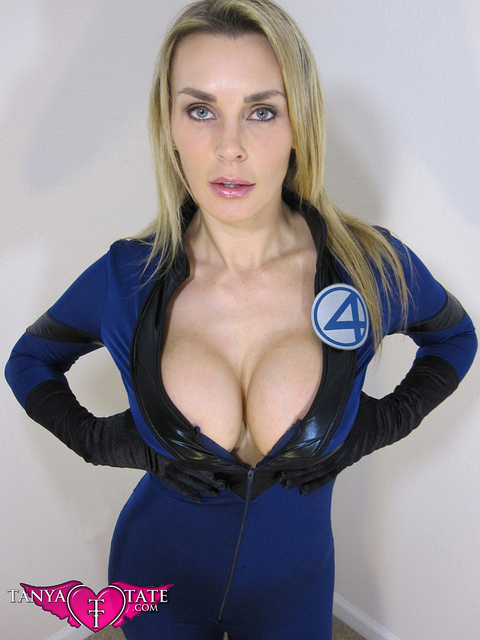 As reported by The Daily Dot, Amazon notified popular adult performer and cosplayer Tanya Tate of the reasons behind the closure only when she called to complain about her Wish List's deletion. "They told me it was being used for 'bartering purposes,' because I'd written in the description, like, 'Send me gifts and I'll send you a thank you or pictures of me wearing this dress or lingerie.'" Pretty standard practice for adult models and webcammers, right? Well, not in the eyes of Amazon, who also saw fit to delete Tate's Wish List when she re-added it to her profile sans-offending text, taking the rest of her account, gift card balances and all, offline in the process. Another phone call and an email to Amazon CEO Jeff Bezos didn't move the online retail giant's position from a decidedly sex-negative one. "In my opinion, they were just refusing to allow to me have a wish list because I'm an adult star," Tate told the Daily Dot. "There's no reason for it other than discrimination…"
Tanya Tate wasn't the only adult performer to have her Wish List dumped by Amazon. Cam model Emma Ink also saw hers disappear, but for slightly different reasons: the items on her list were deemed "inappropriate" by Amazon, the same store returning 400 pages of results for a basic "Dildo" search query. "These adult items are for sale on Amazon and one does not need to be logged in or provide any information to be able to view them," said Ink. ""If Amazon finds sexuality or pornography objectionable, perhaps they should stop selling sex toys and pornographic DVDs."
Obviously there's more to this story than simply a company defending its terms of service, but just how aggressively are adult performers being targeted? Tune in next week as I dig deeper into this little drama that has pornstars, cam models, and fans in a minor tizzy.