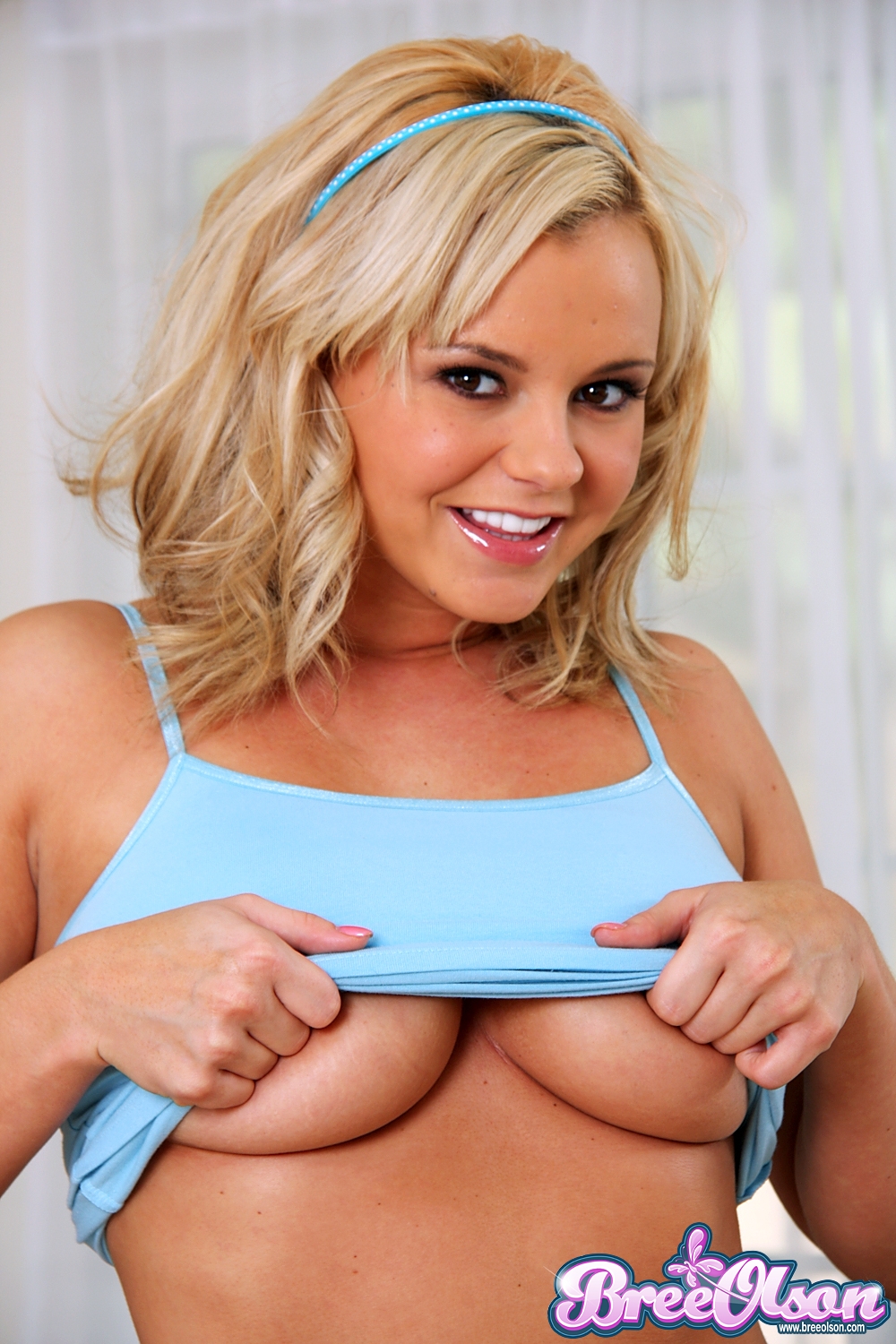 When Bree Olson, anal-loving, pregnancy-fantasizing adult superstar, got tangled up in the most recent Charlie Sheen trainwreck, came out the other side only to turn her back on porn and retire, many of us thought we'd never hear her candy-coated, slightly shrill voice again. And then she turned into a pop star.
With her debut music video, 'Hollywood Douchebag', Bree Olson is angling for your attention once again, only this time she's not using her tits and pussy to get it. (Well, she is, really, but she's uncharacteristically covered them up.) Instead of crooning about the plains of her home state Indiana or guesting on some rapper's latest tirade, Bree put herself in the spotlight – surprise, surprise – with a self-written ode to the alpha males populating the entertainment hotbed of the Golden State. With plenty of inspirational resources at her disposal, the wannabe Agnetha or Anni-Frid throws hilarious insults at the kinds of guys she no doubt runs into with great regularity in LA.
Although she clearly has her sights set on a breakout musical parody hit akin to Lonely Island's 'I'm On a Boat' and 'I Just Had Sex', Olson hasn't completely discarded her sexually explicit past and in fact cast adult performer Alexis Ford as a principal dancer and even hired noted porn helmet Andre Madness (Bree & Alexis, College Tails, Grindhouse XXX) to direct the video, which sees Bree go up against a typical type-A cud, a real Pseudo-Situation, a top-tier Hollywood Douchebag.
And don't worry, folks. Unlike almost every other screen appearance Olson has made, this one is, to use the parlance of our times, SFW, even if it does see her show off her cleavage and cavort around with various scantily clad men and women. Oh, Bree! It's so nice to have you back!