Sitting in the back of the bus on a school trip during the most sexually interested (and therefore frustrated) years of high school, a female classmate asked me what I found attractive in or on a woman. Not wanting to offend present company, I hesitated. Pressing me for an answer (and lest I be declared unwaveringly homosexual), I started rattling off a list of things about the opposite sex that appealed to me. "Wit, intelligence, brown eyes, pale skin…" I was immediately interrupted and declared a roaring racist simply because I expressed a fondness for women with a ghostly pallor. Had my classmate let me finish, she would've learned that, not only was I not a white supremacist, I was basically down to fuck as many wildly different women as possible, her (a freckled Episcopalian redhead) included. Leave it to counter-cultural porno icon Joanna Angel to avenge what I saw as the grossest misidentification of a supposed racist than Elvis Costello's drunken barroom insult of Ray Charles.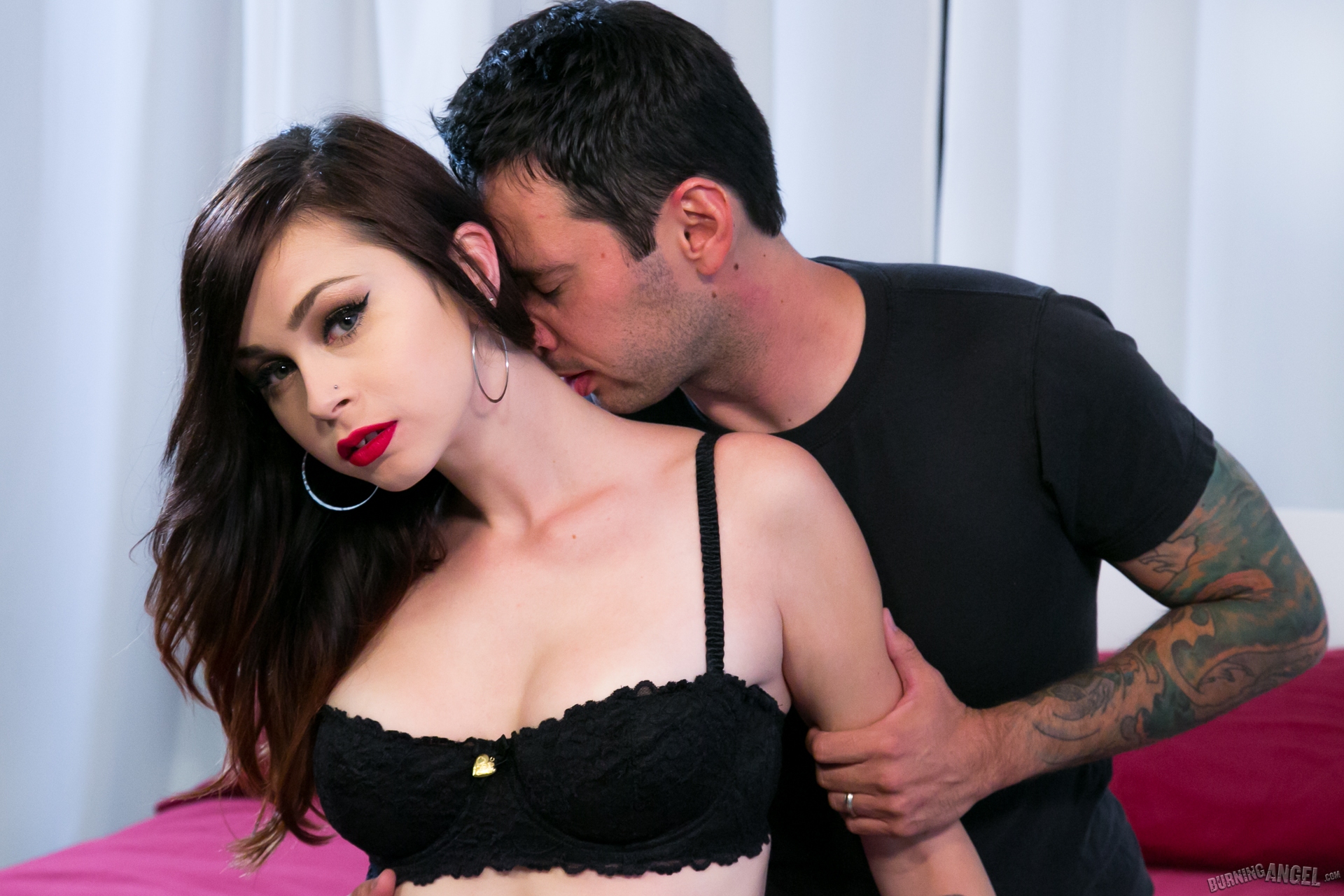 Burning Angel's latest full-length hardcore endeavor, entitled Pale Girls, stars five melanin-deficient alt.pornstars and five of the most solid male performers in the business in scenes of wild, aggressive release. While the men (Mick Blue, Mr. Pete, Tomrry Pistol, Erik Everhard, Mark Wood) remain largely tattoo- and piercing-free, the ladies – Severin Graves, Madison Moon, Mabel, Draven Starr, and newcomer Vera Drake – not only bare their smooth, milky-white skin but prove it to be the perfect canvas for the dark, even disturbing tattoos for which the Burning Angel girls have become known.
The Joanna Angel-directed Pale Girls has yet to be given a street date, but all performers are featured on the Burning Angel website in scenes that may or may not make the final DVD cut (which also includes a BTS video, photo galleries, and trailers).
Burning Angel: fightin' for (really white) whiteys since '02.