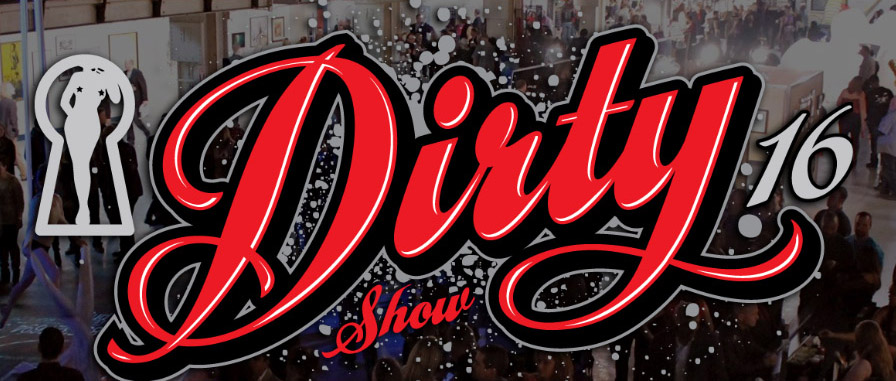 The 16th annual Dirty Show wrapped up in Detroit this week, closing out its week-long celebration of all things explicitly sexual, intensely erotic, and outright carnal. After being graced by the endlessly entertaining and enlightening John Waters and seeing performances from all kinds of (performance) troupes and (military-fetishizing) troops, Dirty Show 16's doors closed for another year. The painters, sculptors, photographers, and printmakers exhibiting in the Dirty halls this year included notable International guests as well as national and local artists. Here we present a small selection of highlights from Dirty Show 16 and hopefully bring to your attention, dear reader, some new artists worth keeping an eye on.
Renowned horror filmmaker Clive Barker contributed this painting entitled The Wolf Behind the Flame that, although tucked away in a corner and easily missed, stopped everyone who passed it dead in their tracks. (Although perhaps Barker's name was the reason.)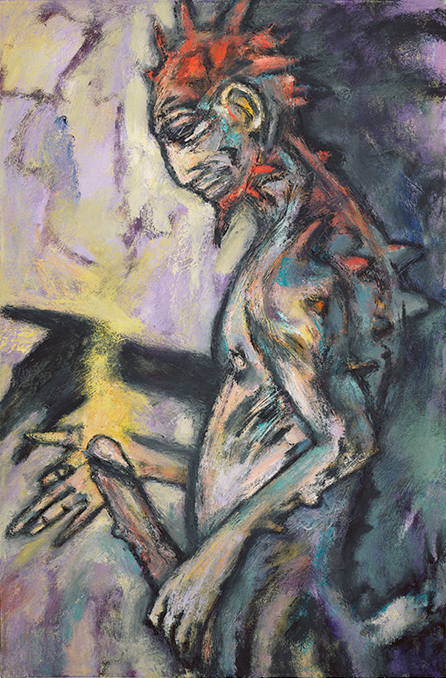 Cult favorite comic scribe Grant Morrison has said of Gail Potocki that she "conducts seances on canvas." Bringing to Dirty Show 16 a piece directly recalling Adolf Ulrik Wertmuller's masterpiece Leda and the Swan, Morrison's interpretation is more than understandable.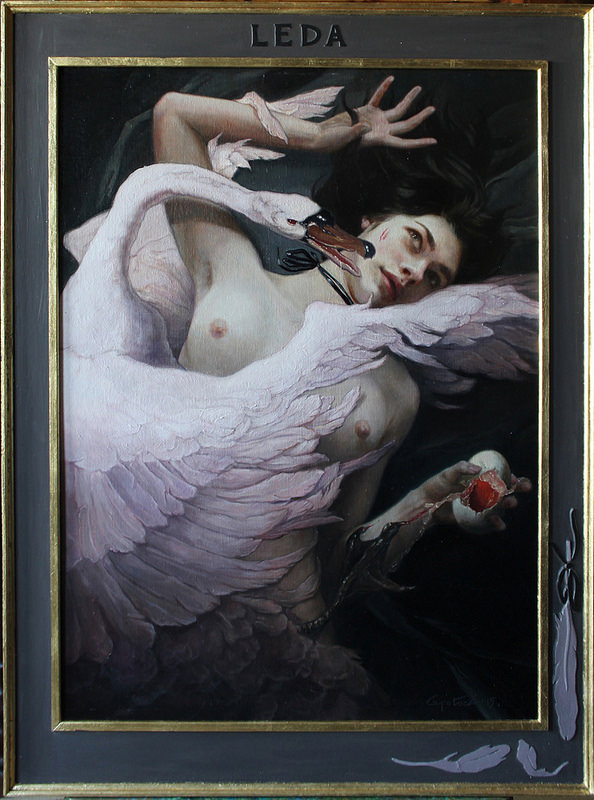 Billy Norrby kept his model mostly clothed and instead exposed her not to our eyes but to the swirling energies of the cosmos. Sky Cathedral elevates transcendental self-love to the level of universal, even cosmic love.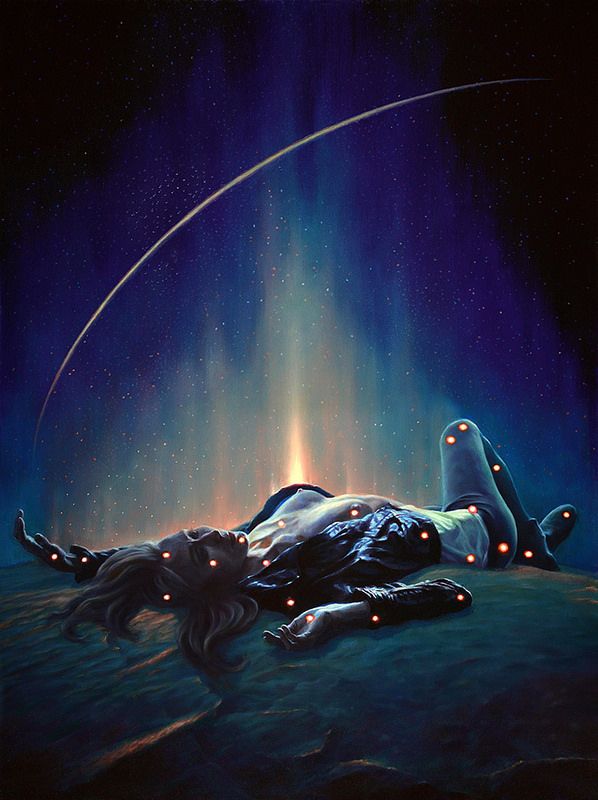 Portrait of the Artist Entering her Blue Period by Scott G. Brooks placed his model before a glory hole in turn surrounded by messages scrawled into the wall, messages possibly addressing the kneeling, sticky-handed woman, her hair bundled into a pair of classical buns and adorned with (you guessed it) pearls.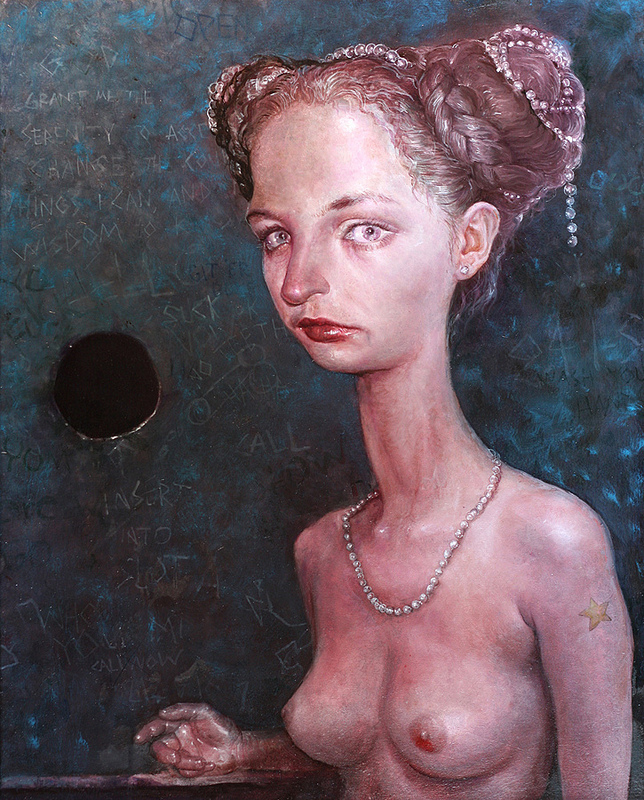 By far the most whimsical piece we spotted on the exhibition walls (or, more accurately, in a cabinet) was Jason Levesque's gastropod mollusk whose wanderings have left a trail of "grool" in its wake. Surely, that tasty-looking critter is the ultimate overqualified paperweight for the desk of yours truly.