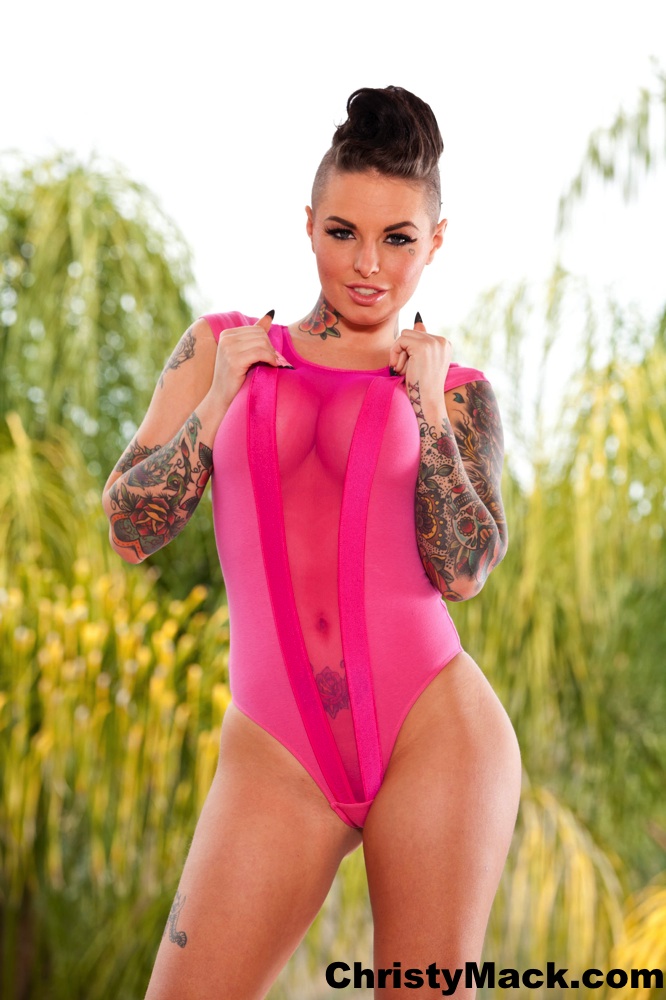 Christy Mack is basking in the glow of increased web traffic and Internet buzz unofficially awarded to Miss FreeOnes, the annual popularity content run by the adult community of the same name, but some of her fellow performers and fans are not pleased with the title. Is it just jealousy or something a bit more sinister?
Miss FreeOnes is awarded annually to the adult performer who receives the most votes and votes can be submitted by anonymous visitors and registered FreeOnes members alike. A relative newcomer, Ms. Mack surprised by winning this year's contest (and $10,000 in cold, hard US currency) after three rounds of tough competition that saw last year's winner Vicky Vette drop to #4. According to FreeOnes, voters could submit only one vote per day, with those votes submitted by FreeOnes members holding more voting weight than anonymous votes. Mack also took home the title of best newcomer this year and is known as a rampant social media slut, so where's the controversy?
Those questioning Mack's victory (like this Luke Is Back reader) note her recent popularity in Twitter and Instagram and declare it suspicious – but why? Mack declares similar levels of followers (and therefore popularity) to superstars Tera Patrick, Teagan Presley, and Jesse Jane, all of whom have held a high-profile contract with a major adult studio. How is it that Mack made her way into such prestigious celebrity company so quickly without, you know, cheating?
The accused chalks her popularity up to knowing "what to post and at what times," boasting "within one hour, I can expect over 60 retweets, and over 200 favorites" of a single Tweeted utterance or image. FreeOnes also notes that Mack was in the top 50 performers within three months of adding Mack to the site, and that she currently tops lists of 'most liked' pornstars on Bang Bros, Wicked, Naughty America, and Team Skeet networks. Mack initially told FreeOnes she was worthy of the Miss FreeOnes 2013 crown because she likes "puppies, cars, rainbows, and tattoos!" Could it be that the prevalence of humorous cat videos and flashy body art in recent years alone took Christy to the top?
We were all in high school at some point, and we all know those jerks who won "best eyes" didn't really have the best eyes in the entire senior class, they'd just mastered the art of seduction in a very subtle way. At Luke Is Back, Mike South pointed out the obvious: it's all about who sends the most traffic to FreeOnes. FreeOnes agrees with South because, after all, this is and always has been a popularity contest. Even though there are measures in place to ensure fraud is detected and avoided, there are always new methods of cheating the system, methods that will always be exploited before they're stopped. In past Miss FreeOnes contests, winners Vicky Vette and Sophie Dee were also accused of padding their votes by the same crowd of malcontents in disbelief that someone other than their favorite could take the crown. as FreeOnes noted then, whenever someone is chosen as the best of anything, there'll always be a sore loser. Or, behind every hot girl there's another fifty with knives at the ready. Or, maybe Christy Mack is just, like, shit-hot right now!