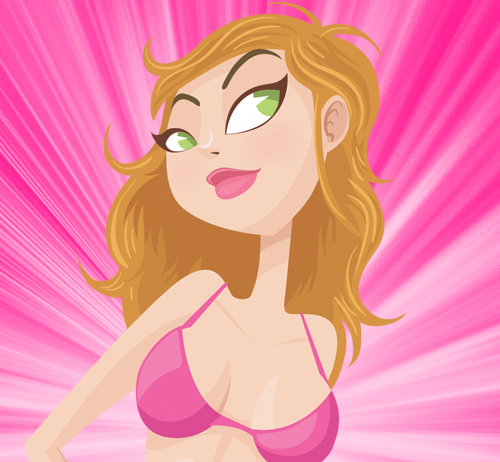 Dear Missy Pink,
My wife and I are both in our early 50's, we've been married since shortly out of college. We've always been very physically attracted to one another, but it seems the last few years our sexual encounters have dropped to us going months at a time without physical contact. When we do share romantic moments, I've noticed we now have to use an artificial lubricant, that's something we've never done before. I'm beginning to think I don't excite her anymore, and I don't want her having an affair.
Dampness Needed
Dear Dampness;
I can understand why your mind would begin roaming to the fear of not being attractive and thinking your wife may begin looking elsewhere, it's human nature, but, I really don't think it's a concern that's backed up by what the Mrs. is missing.
It sounds as if you and your wife have been together for a long time, you know her well, as she does you, but, there is also that nasty interference of, you're a man, she's a woman. As a woman, hormonal changes can create all types of, "This has never happened before" scenarios. Maybe she doesn't feel pretty within herself, so she may not feel as though she's attractive to you, hence, the cause for large spans of time between the bedroom boner sessions, as for her moisture not being as abundant as it once was, that too is definitely a change of life that leaves a woman feeling high and dry.
Make the lubricant your friend, don't fear it, smear it! As you get older, do what it takes to keep those erotic moments flowing. If you'd rather go for the more natural approach, spend a little extra time between her thighs with oral sex pleasures, there's nothing like good old fashioned spit to dampen the clit, and all of those areas between! Let her know she's still beautiful, appealing and attractive to you, make her feel womanly and she'll allow her feminine charms to ring loudly again. Be bold, kiss her neck, hold her hand, rub her breast when she's doing the dishes, lift her skirt and slide your hand up her thighs, be playful and be an exhibitionist, letting her view your erection tells her she does indeed still turn you on!
Don't let Father Time step all over your sex life, just lend Mother Nature a hand where needed and you may find yourself hitting those cool sheets multiple times a week!