Have you seen this man?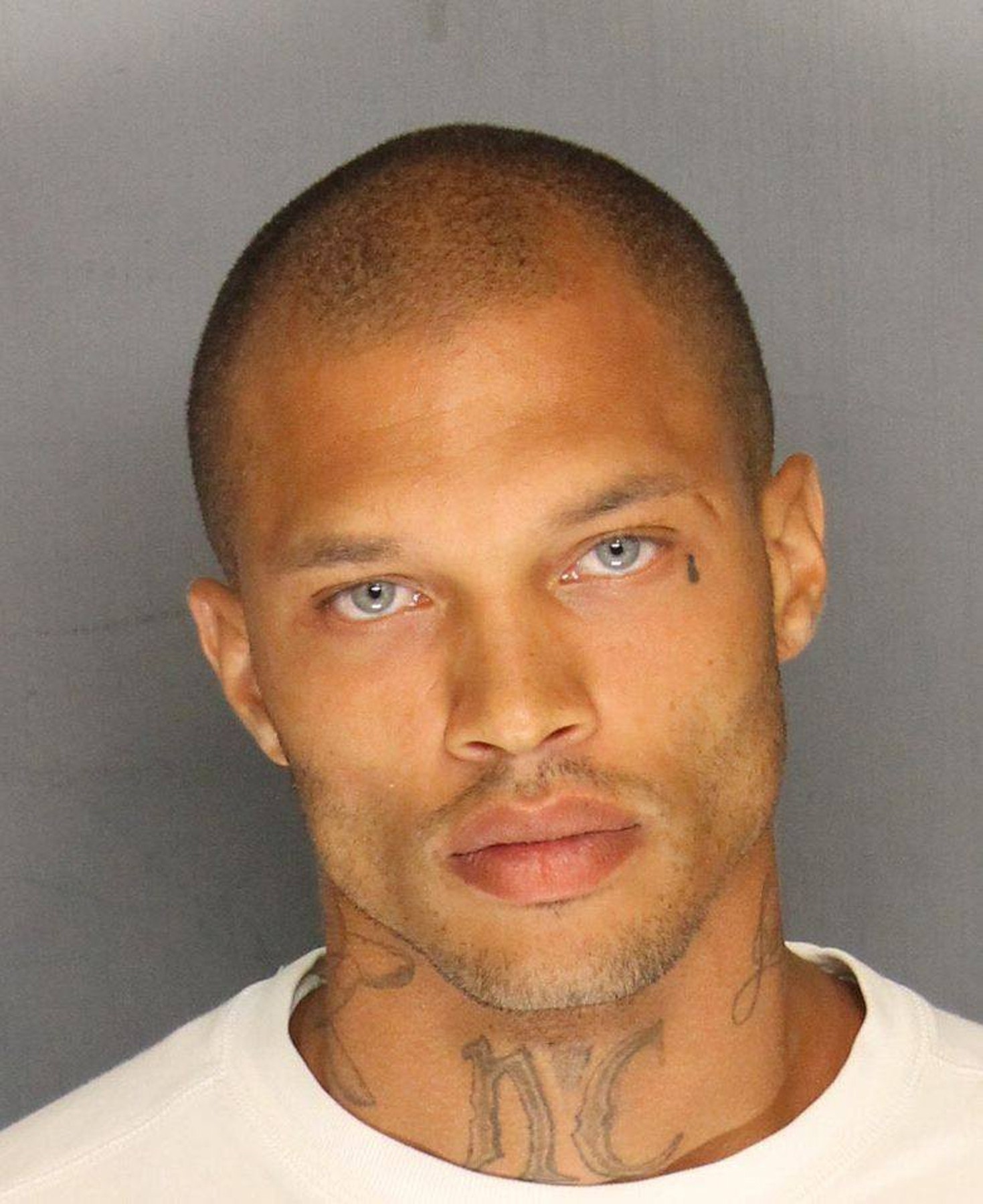 Chances are, you've seen his face popping up all over the Internet after Stockton PD posted his mug shot to their Facebook page after the man, Jeremy Meeks, was picked up on weapons and gang charges in mid-June. The Facebook photo quickly racked up more than 33,000 "likes" with netizens apparently finding much to admire about the chiseled jaw, high cheek bones, tattooed neck and steely blue eyes of the convicted felon. Picked up as part of Operation Ceasefire, designed to slow the Stockton area's recent rise in shootings and armed robberies, Mr. Meeks is now being held on $900,000 bail and is facing severe jail time – but, as always, there's a silver lining: porn!
After Los Angeles modeling agency Blaze Modelz has offered Meeks a management contract that Blaze claims could net him a breezy $15-to-$30,000 a month. Unfortunately for Blaze, this particular bad boy also received an offer from a film production company, a $100,000 performance contract that would only require Meeks to turn up and shoot two scenes each month. The catch? The company is Dogfart, the infamous purveyors of interracial porn and creators of such porno properties as Watching My Mom Go Black and Interracial Blowbang and one of the most notorious production houses in all of adult entertainment.
"We think Jeremy's look is absolutely perfect for our network and would love for him to consider our offer in becoming Dogfart's first male contract performer," a Dogfart spokesperson told AVN. Although Meeks is rumored to have snatched up his offer of mainstream modeling work (dependent, of course, on his freedom from incarceration), Dogfart's offer not only has a higher dollar figure than the "straight" gig, but could see Meeks extend his newfound fame to an audience of porn-loving women; or, conversely, he could bring a huge new audience to porn. "This is a great opportunity for Jeremy… a great salary and a new start for him to help provide for his family." Dogfart's spokesperson boasted, omitting the benefits his company would reap. "The women of the world want to see him, shirt off and balls deep, and we are ready to make the dreams of hundreds of thousands of horny women and one man looking for a new start come true."
Hah! And they say The American Dream™ is dead!