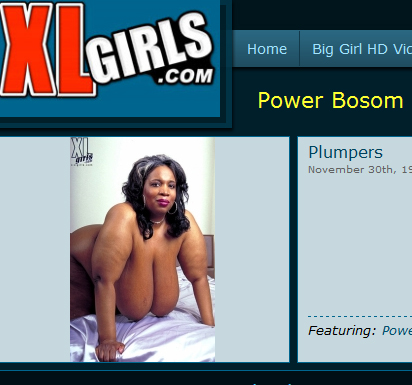 This edition of Mr. Pink's Wacky, Strange, Bizarre, Curious, and often Downright Funny Porn Star name of the week brings you Power Bosom!
Power Bosom??? What, was Bionic Boobs already taken?
This ultra thick and super stacked mama was spotted while browsing XL Girls for some crazy porn star names and ogling a few BBW babes at the same time. XL Girls definitely had a few hilarious porn star names which we will talk about in future blog posts.
Mr. Pink's salutes you Power Bosom and your wacky porn star name! Keep rockin' that super stacked rack!
Speaking of XL Girls, isn't Mandy Pearl one of the most stunning BBW models you have ever seen?