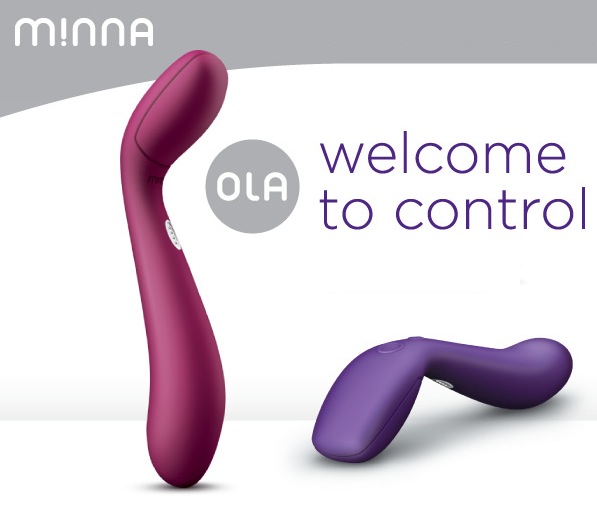 It's fair to say that women usually reap the benefits of advancements in the sexual aid industry. Pornography, most of which is clearly targeted to an exclusively male audience, aside, the majority of high selling toys, aids, and novelties focus on providing increased pleasure for women. Until recently, men have had to be content with using their own two hands or a soft plastic sheath to attain heightened sexual pleasure. With the release of Ntimate Inc.'s "male pleasure system", FleshWrap, the limits of your potential sexual pleasure may have increased ten fold. That is, of course, if you don't mind pulling your balls away from your shaft and trapping them in this distant position with a vice-like metal bar/plastic ring apparatus; or, as Ntimate put it, "gently stretch[ing] the scrotum forward and lift[ing] the testicles upward."
Women, of course, aren't being neglected, as the FleshWrap claims to increase their pleasure during intercourse by helping your testicles and scrotum rub against your partner with every stroke.  As intriguing as the FleshWrap might sound to a woman, who wants to let you girlfriend literally trap your balls in a vice? If you're think mostly of her, you do have a few other innovations to try out.
After causing a minor sensation at AVN's Adult Novelty Expo back in January, but only now being made available to the public, the revolutionary Ola vibrator from Minna Life is already making substantial waves in the female pleasure market. The vibrator, which features a groundbreaking interface that enable the wielder to control vibrational patterns by varying the pressure of her grip on the innovative touch-sensitive handle, may cost a whopping $165, but who can put a price on sexual satisfaction?

For those ladies with less money to throw around but a delightfully sinful desire for a new toy to mess with, there's always Hustler Toys' new Devilish Darling. This 8-inch waterproof silicone vibe, available in red and white, is embossed with devil horns and hearts and joins, just in time for Halloween, such carnal curiosities as Hustler's metallic studded Disco Stick and Dia de los Muertos-themed Scandalous Skull vibrators, and costs a more affordable $67.95.
As for the FleshWrap… I'm game. Which is to say, Mr. Pink's certainly wouldn't turn down a complimentary Ntimate FleshWrap, for review purposes, of course. Thanks in advance Ntimate!
Ahem.