The early-00's MILF explosion seemed at one point to swing the interests of porno viewers worldwide towards older women, forever relegating teens to also-rans for their inexperience, lack of confidence, and often low sexual intelligence, all contributing factors to a less-than-thrilling porno movie. While MILFs are no longer the hottest topic in porn – that'd be step-sister-fucking and interracial cuckolding – there is now a solid base of thirty- forty- and fifty-something women shooting hardcore sex for a living and, much to the surprise of the general public, turning out to be not the corruptive neighborhood deviant influences some might've thought, but well adjusted professionals enjoying their work as very few people are ever lucky to do. For its May issue, AVN Magazine spoke with some of today's top mature performers to find out what makes their middle-aged career choices work for them.
Known for her fierce independence and her Forbidden Fruit line of family-based fetish scenarios, Jodi West explained to AVN that her porn empire really grew from the free webcam shows she performed with her husband. Asking Vivid for advice, they soon realized they could turn their actual sex lives into thriving careers, giving West's work an authenticity often missing in younger performers. "Because I started working in the adult industry later in my life… I was able to do what I wanted to do rather than what people told me I should do. MILFs typically set the terms for what happens during sex."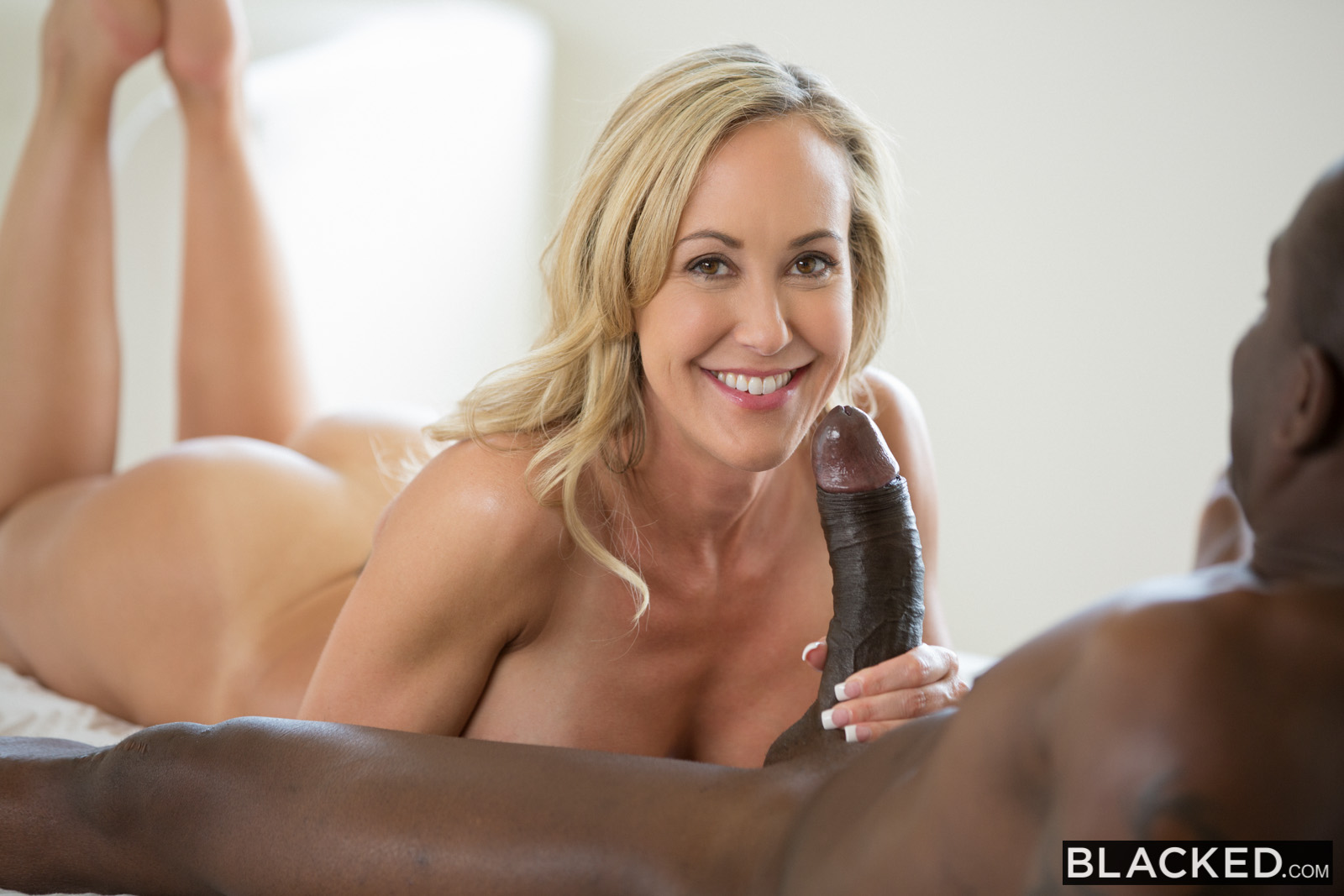 Brandi Love, who recently shot her first interracial scene for Blacked, chalks up her career satisfaction to a few things: being paid to experience pleasure, taking her appearance and fitness very seriously, and being picky about her projects. "I only shoot scenes that are a turn-on for me personally… I love working with men and women who have as much passion for sex, and for the scene, as I do." Love's commitment is often as clear as day, as her dialog-heavy but insanely hot Blacked scene has just proved.
Recently returning to the porno fold, Ryan Conner is a MILF performer with a difference. And that difference, dear readers, isn't that she co-headlined an Evil Angel release with the infamous Lex Steele, matching his every thrust and parry. And it isn't that Conner leapt back into anal, DP, and gangbang porn with a vengeance. "I can't honestly say motherhood ever affected the roles I took," Conner told AVN, referring to her performer daughter Dylan Phoenix. "I can't say it's a bad way of life. I have had an amazing time with a fun and lucrative career so why shouldn't she?" Conner's initial forays into porn found her in an early scene for the highly influential MILF Hunter. Now that she's returned, she's not holding anything back, shooting intense interracial anal and DP scenes, and blowbangs for everyone from Evil Angel to Dogfart's Blacks on Cougars. "[People] want to see women who don't care that their hair is out of place at that moment but are so lost in the pleasure that their hair is the last thing on their mind."
If the future of MILF porn looks more like Ryan Conner's well-satisfied cum-stained face and less like Brit-accented teachers wielding riding crops and cleavage but little actual sensual power, I'd say the future is very promising indeed.