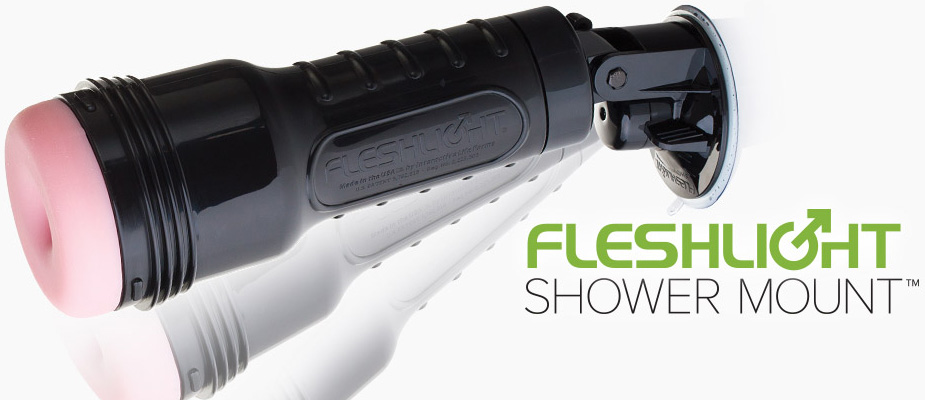 How many times have you gone to take a shower and felt the pangs on regret and remorse as your mind started wandering back to a former flame and the many coital congresses you shared in the shower cubicle? Entering a solitary bathing situation after such reminiscences can cause even the sturdiest heart to waver and even the most aggressive libidos to fly off the chain. Good thing the always innovative Fleshlight is there to lend a helping hand in your lonely hour of need, even in the shower.
The recently launched Fleshlight Shower Mount uses a suction-cup design to grab hold of your shower cubicle wall and offers varying angles from which it accepts your loneliness or sexual frustration made flesh. (So, your boner.) That's right, fellas, Fleshlight's Shower Mount is a multi-angled attachment that can be affixed to almost any shower, bathtub, closet wall, hardwood floor, or (for the exhibitionists out there) storefront window and makes it a cinch to get yourself off hands-free.
The Shower Mount is now available on its own or with original, Stamina Training Unit, Ice, or any of the signature Fleshlight Girls units, as well as in vibrating form. This latest development from the leading male masturbation aid company comes hot on the heels of the interactive V-Stroker. the Halloween-themed Fleshlight Freaks range, and Vibro, the first vibrating Fleshlight.
What'll they think of next, a Fleshlight that doesn't send you obnoxious "wat u doin hun xo" texts the next day?