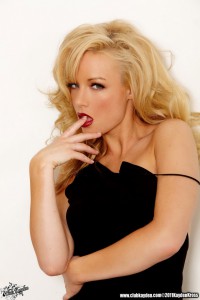 In an unexpected tie, Kayden Kross and Alexis Texas have both managed to pull in an even number of votes and both score the highly coveted 2012 Searchlight prize from Fleshlight: their very own, custom-crafted Fleshlight replica! Announced live at the Comedy Store in Hollywood during comedian Sam Tripoli's The Naughty Show, the two winners pulled ahead of other contestant, Asphyxia Noir, to nab the joint prize. Now, only two days later, Kayden has her own profile page on Fleshlight's endlessly entertaining website and fans can already buy their way into her two-time AVN Award-winning pussy.
The Searchlight competition ran for months and featured heavily on Fleshlight's blog, Fleshlife. There, users can now view all of the videos made with each of the three contestants, videos in which they state their case and tell you why their pussies deserve to be immortalized by the producers of the adult industry's most acclaimed male masturbator toys.
Asphyxia, with her facial tattoos and pseudo-gothic styling may have been a little too intimidating for many voters, but the well-read, surprisingly articulate Kayden, the favorite, was, with her Texan co-winner, enticing enough to get guys voting like crazy. Hell, Kayden has even been given her own unique Fleshlight texture, dubbed "Bookworm" after her love of reading.
As for Alexis and her snatch… well, I suppose we'll just have to be patient.