Over the past few years, two sex toys have ruled the market, one intended for use by men and the other by women. While the male Fleshlight toy has seen a number of imitators riding its substantial coattails, the most prominent female aid, the Hitachi Magic Wand has stood alone as the reigning champ of masturbatory tools. Until now, that is.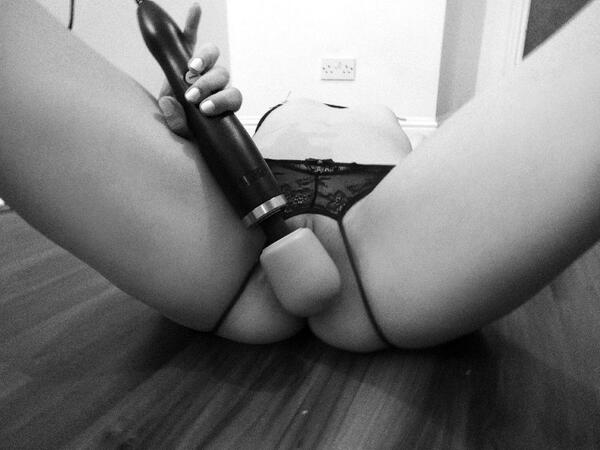 Another plug-in wand-style massager has been proving itself very popular in Europe of late and even claimed the Editor's Award at the 2014 Erotic Trade Organization Awards. Doxy Massager is its name, applying heavy vibrational force to crucial erogenous zones is its game. Made by CMG Leisure Limited, Doxy offers a PVC-covered aluminum head that can deliver throbs and vibrations from 3,000 to 9,000 RPM, and can even be made to work its way up as the user reaches higher planes of pleasure. The only drawback to both the Hitachi Magic Wand and Doxy Massager, at least as far as I can see, is the need for a power outlet to plug them into. If only some bold, tech savvy entrepreneur would come along with something similar, only battery-operated. (Yo, Shibari, that's your cue!)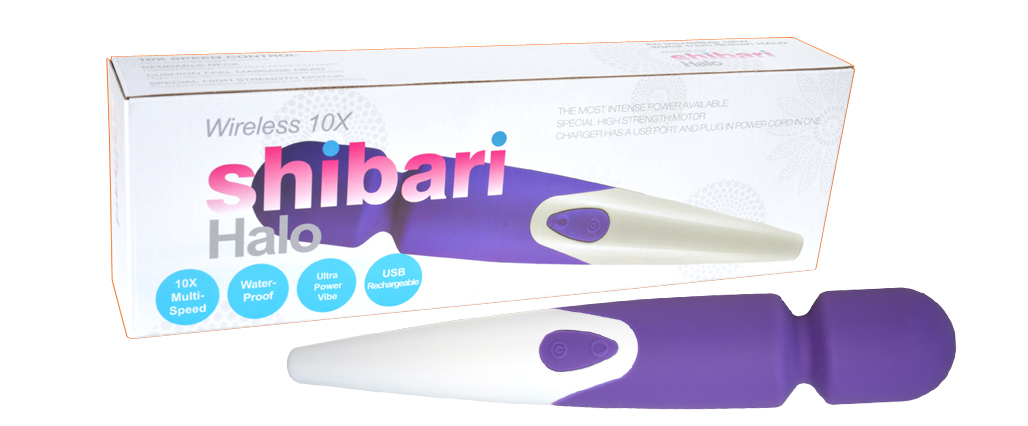 BBW pornstar, sex educator, and businesswoman par excellence, Kelly Shibari, has unleashed her own take on the wand massager which she's calling Halo. And, dear readers, it's cordless! Talking to Fleshbot about the device, Shibari said other wand massagers proved too strong, too noisy, and too unwieldy for her, so when the chance to align herself with a device that had 10 different speeds, quiet operation, was waterproof, and ditched the power cable in favor of a rechargeable internal battery, she jumped. And, at $49, the Shibari Halo costs a fraction of what you'd pay for a Doxy (approximately $160).
"So," I'm sure you're wondering about now, "which one should I buy for my dearly beloved to enhance her own sexual satisfaction as well as our mutual activity? Should I wait for Doxy's arrival on US shelves or trust in Kelly Shibari and her angelic cordless creation?" On that point, my friends, I'll have to get back to you once they've been extensively tested (and possibly run into the ground) by me and mine – and not like this disappointingly SFW test run by Chessie kay:
Hell, maybe I'll buy a pair, race 'em across the kitchen floor, and declare the winner the greatest vibrator in the history of sexual aids! Double hell, maybe I'll see who sends me a complimentary device and devote myself to them and only them for all eternity. Then and only then will there be an official declaration of vibrational supremacy from the master of masturbatory analysis, Mr. Pink!