When online translation tools failed to give me a satisfactory English rendition of the phrase "chiva culiona" (the title of a Culioneros site) I turned to that last vestige of seemingly reliable knowledge: human contact. After calling a friend fluent in Spanish and conversational in Portuguese, I was still left with no translation. Could it be slang? Could it be a completely made up title that means essentially nothing? Nope, it just referred to public transportation.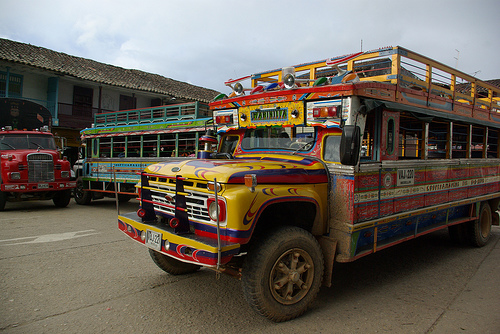 The Chiva bus (also called Escalera [ladder] Bus) are brightly decorated artisan vehicles found in rural Colombia and Ecuador that transport residents around the towns and villages of the mountainous Andean region. Painted blue, yellow, and red like the national flags of the two countries that spawned them, these double-decker buses have remained an integral mode of transportation for the area, becoming a cultural icon in more recent years. (Hell, even Lucy Liu, Drew Barrymore, and Cameron Diaz arrived at a New York Charlie's Angels premiere atop a Chiva bus.) The unique structure of the Chiva bus allows for varying use: a roof rack supports luggage and goods, the usual absence of doors allows for quick boarding and alighting, and the intricate, hand-painted text and graphic designs give each bus a personal, communal touch rivaled in the United States by only one vehicle: the infamous Bang Bus.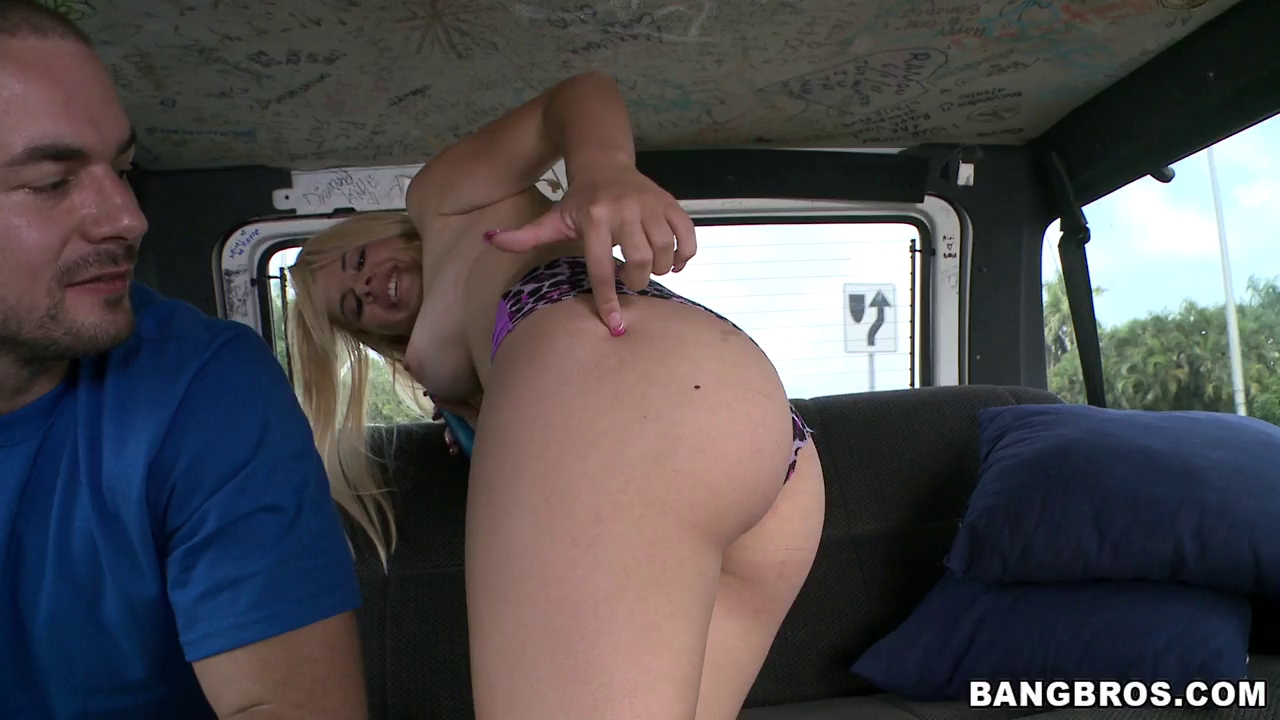 It's not just the elaborate hand-drawn designs and high occupancy that Chiva buses and the Bang Bus have in common: they're both mobile porn studios that see the hottest, easiest women in Colombia and Florida, respectively, climb aboard to earn some money fucking random strangers. Chiva Culiona brings dozens of many-wheeled hardcore hookups your way in a distinctly Latin fashion, while the Bang Bus we all know and love keeps its wheels turning as it cruises around with an incredibly lucky guy or adventurous pornstar babe in tow for guaranteed adult entertainment gold.