What's going in the world of online porn? More and more new sites and networks are popping up, seemingly out of nowhere, and appearing to offer access to such a mammoth porn archive you're left wondering what could possibly have been left out. Many of these networks are simply cash grab attempts at deceiving you with shots of sexy ladies galore. Others, like the gargantuan new network Adult Time, prove quite the opposite: an archive so plentiful that at twice the price membership would still be an outright fucking steal. And now, to celebrate its official launch, Adult Time is making porn fans an offer they'll likely be incapable of refusing.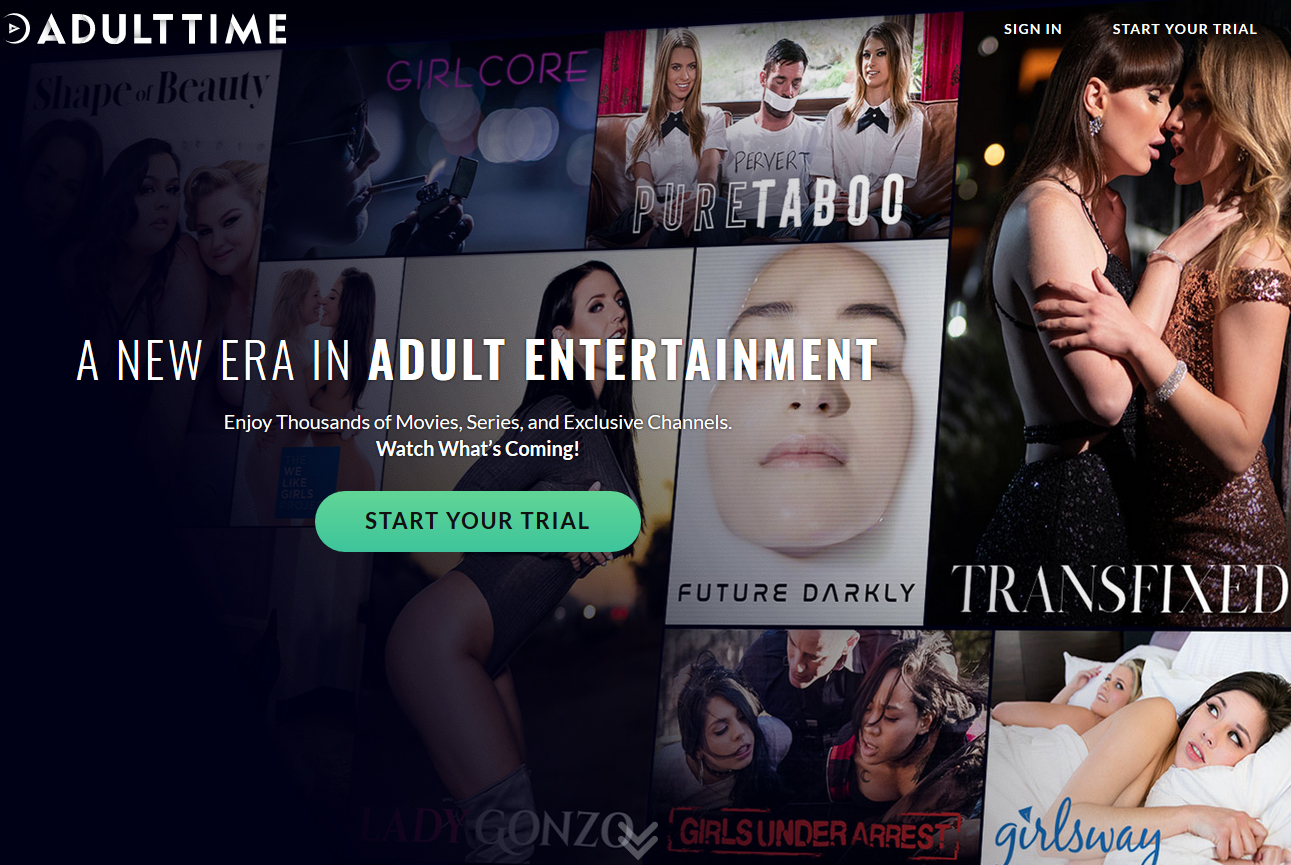 Home to exclusive sites bearing original content from universally lauded porn creators along with a truly huge smattering of licensed third-party porno running the gamut from contemporary step-cest to 1980s hot tub orgies and cumshot compilations, Adult Time is one of the most exciting new porn outlets to appear of late. With 4K videos on hand for its Originals – which include Transfixed, Age & Beauty, Shape of Beauty, Sister Trick, and others – and 1080p HD streams and downloads filling in those UHD gaps, and with every pornstar you can think of sucking and fucking her way to small screen notoriety, Adult Time almost has too much to offer.
In celebration of its official launch, Adult Time is offering curious parties a chance to explore its wide world of wanton carnality for the insanely affordable sum of zero dollars and zero cents. That's right, folks! Between April 16th and 22nd, Adult Time is dropping the price of its week-long trial membership by 100% and letting you, whatever you financial status, dive into one of porn's most exciting new outfits. Even those outfits now tucked away inside Adult Time but also available on their own are having the utterly insane discount applied to their trial memberships, so if you've been aching to sample 21Sextury. GirlsWay, or Pure Taboo, now's the time.
Check out the full Mr. Pink's review for the full lowdown on Adult Time and its myriad channels and sites. Or, you know, just sign up for free!