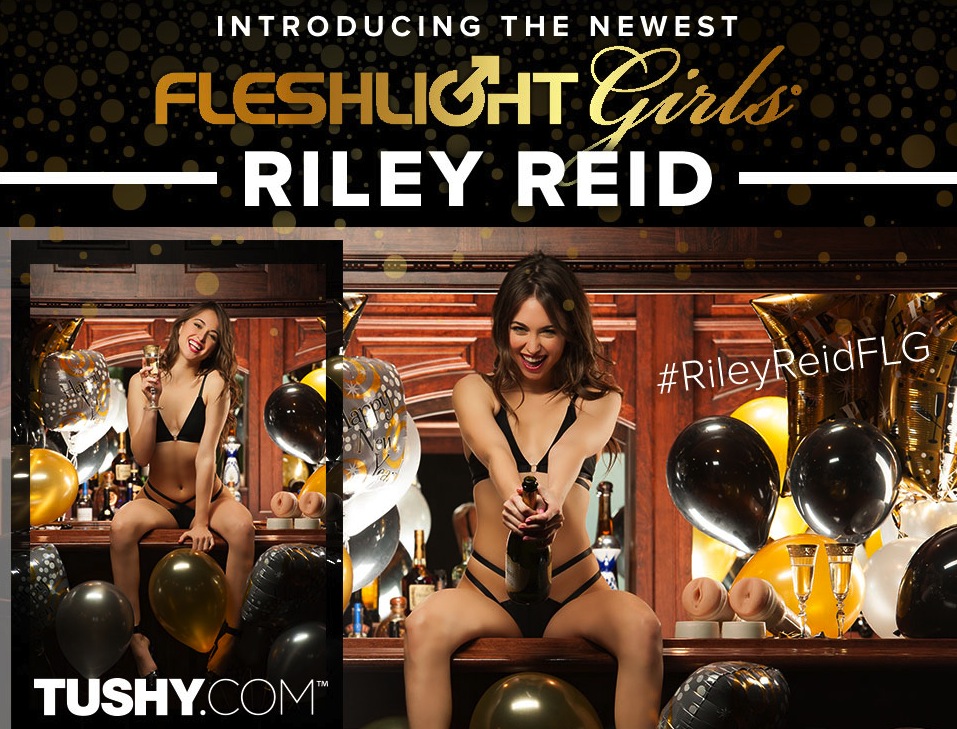 Hot on the heels of her title shot feature Being Riley, which saw Greg Lansky guide the starlet through her first anal and double-penetration scenes, and on the eve of the launch of her official webpage Reid My Lips, the one and only spinner supreme Riley Reid has something else to celebrate – and not just her apparently successful New Year's resolution: more anal. Riley, it was announced on the eve of the birth of 2016, would be the next adult performer to have her genitalia forever cemented in history with her very own Fleshlight sleeve.
Named Utopia and Euphoria, the twin sleeve set offers owners the chance to fill "Riley" vaginally or anally, the former offering "the perfect combination of ribbed pleasure and tight stimulation while the latter "grips you tightly at every inch" and was made for "intense pleasure unlike anything you have ever felt before." And, you know, from the looks on the faces of the guys so capably filling Riley's holy trinity of orifices in her Being Riley feature found at Tushy.com, I'd say that's not a totally ridiculous statement!
Riley Reid seemingly spent two solid years talking about how small and unaccomodating her rear passage was, but now that 2016 is here, Riley, who is now previewing new anal scenes at Reid My Lips, is clearly all about her ass, and, whether Fleshlight-in-hand or Being Riley-onscreen, you should be all about Riley's ass too.