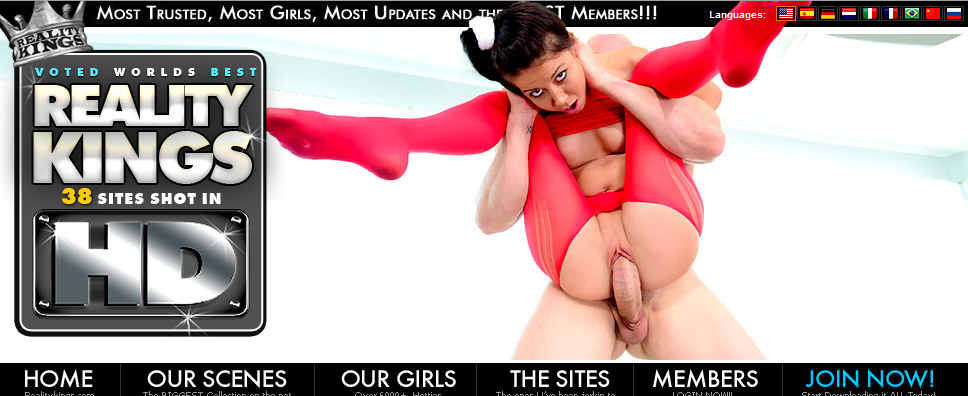 A nonsense claim was bandied about the news media in the mid-00s that at least 35% and as much as 80% of the Internet was of a pornographic nature. In 2011, Julie Ruvolo of Forbes Magazine sought a more accurate number and found Ogi Ogas and Sai Gaddam, co-authors of A Billion Wicked Thoughts, who informed her that their research pointed to porn comprising just 4% of the million most trafficked websites, a scant 42,337 adult sites. Though that number seems barely significant, there is nevertheless so much gosh darn pornography on the Internet that it can seem impossible to make sense of it all. As a porn reviewer, that's where I come in. Well, more specifically, a new recurring blog feature from yours truly, Mr. Pink's Must-Haves, a semi-regular, randomly-scheduled attempt to cut through the crap and simply say, "Hey, porn fan – look at this amazing smut!" I'll be pointing to one site, network, or online performer who is undoubtedly worthy not only of your attention but every last dime of your porno budget. And to start us off in fine fashion…
It's all too easy to forget that barely a decade ago, mainstream porn wasn't concerned with extreme bondage, hardcore gangbang fantasies, pseudo-incest, or heavily tattooed women sporting mohican hairstyles: it was all about "reality" or whatever could pass for it. And back then, Reality Kings ruled the roost with on-the-prowl style sites like MILF Hunter, 8th Street Latinas, Money Talks, and Cum Fiesta. Soon Reality Kings expanded, embracing absurdity (It's Real, No Faces) and exhibitionism (Captain Stabbin', Street Blowjobs) to dismal failure and long-term success, respectively. Now, with the recent addition of expert dicks Chris Strokes and Bruce Venture to POV site Pure18, InTheVip's endless stream of excitable new talents, stronger HD videos and high-res photos than previously seen, and a new generation of incredible young women taking We Live Together to more tangible erotic heights, Reality Kings is clearly still one of the most significant adult networks today. Not content to miss out on current trends altogether, Reality Kings not only has a pseudo-incestuous endeavor of their own, they have one of the best: Moms Bang Teens, newly supplemented by an all-female take Moms Lick Teens. And, if you join through Mr. Pink's, it's cheap too, only $17.95-a-month.
Where would we be without Reality Kings? There'd be no solo cameramen picking up horny cougars outside strip malls. There'd be no pervasive myth that nightclubs routinely see orgies break out. And, most terrifyingly of all, millions of otherwise satisfied porn fans would still be holding back billions upon billions of sperm. Now, that, my friends, is a reality few of us could live with.