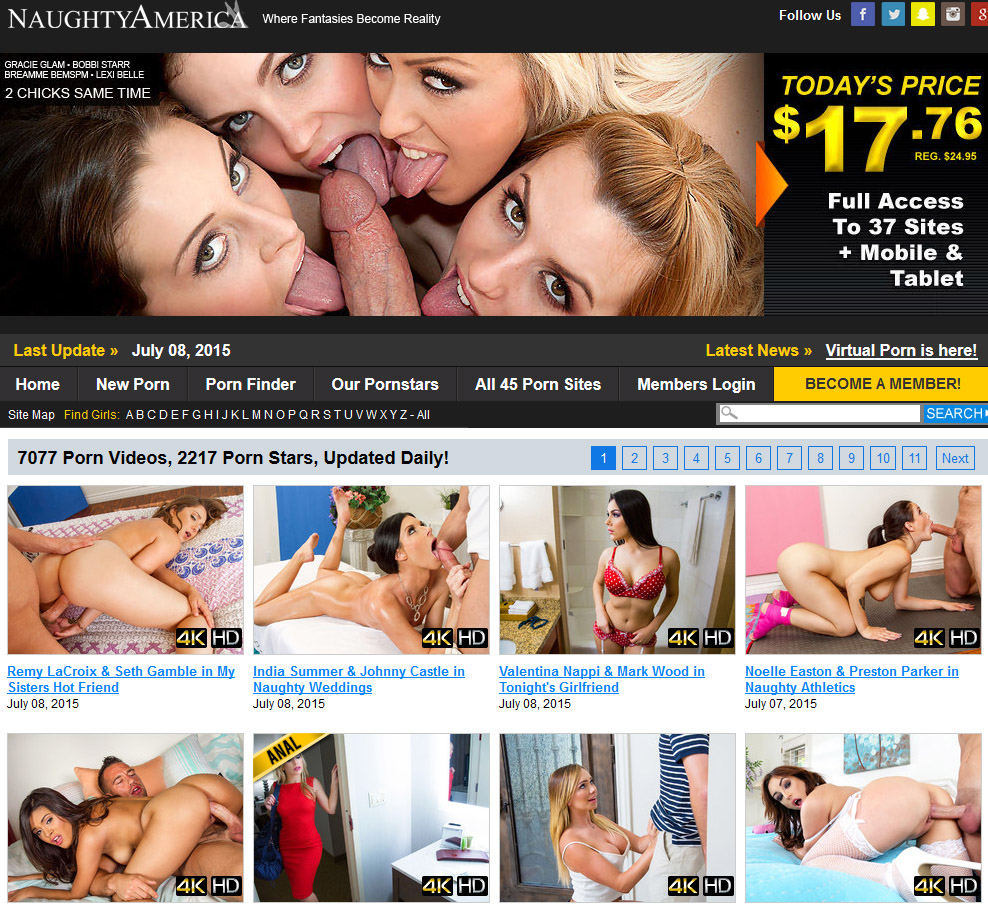 This year the porn world seemed to sleep through Fourth of July with only a smattering of patriotic perversion hitting the WiFi-waves this past weekend. As they do every year, the folks at Naughty America cooked up a special Independence Day celebration scene with Phoenix Marie and Allie Haze sharing Johnny Castle by the pool, but there was another Naughty America scene that, unbeknownst to many porn lovers, was released on July 2nd as the first installment of Naughty America's latest art form-advancing upgrades. But first, let's backtrack a bit…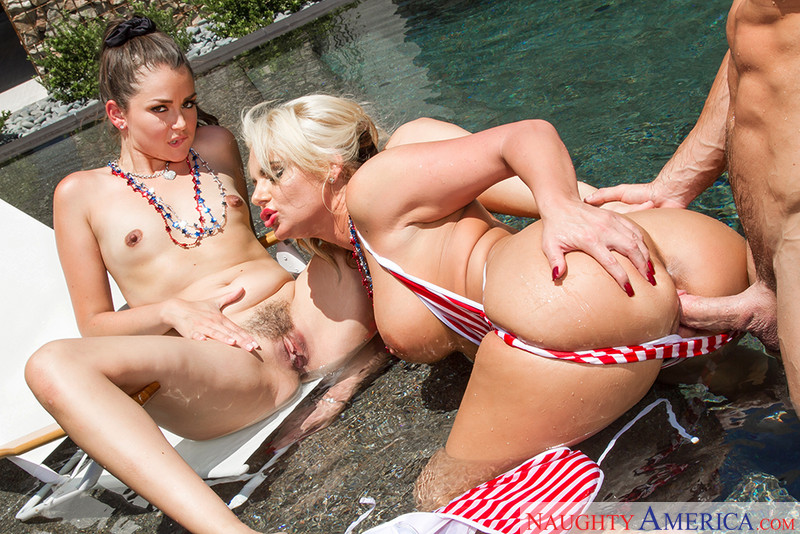 One month prior to Naughty America's latest unveiling, Oculus VR, creator of head-mounted virtual-reality display system Rift, told Business Insider that it would not be allowing adult-oriented virtual reality content to be sold through its app store, saying "Oculus only distributes developer content that meets their terms of service, which forbid pornographic content from being a part of the Oculus Store." And with that short statement, Oculus Rift owners around the world flew into rages, sure they'd never experience the virtual reality pornography they'd long dreamt of. Good thing Naughty America's still aiming high and breaking new ground, then, isn't it?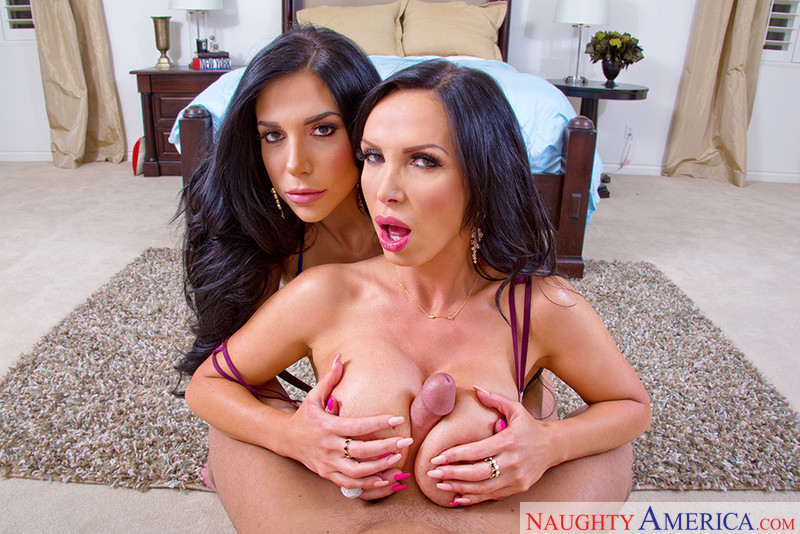 Launched last Tuesday on 2 Chicks Same Time, Naughty America's first ever virtual reality scenario brought Rift and Samsung Gear VR users the chance to immerse themselves completely in a scorching three-way hookup starring Nikki Benz and Jaclyn Taylor. Offering two VR takes of the action – from the male and the female points-of-view – Naughty America's technicians have ensured that any porn fan without a VR device will be praying for one come December. Benz and Taylor sit Marco Ducati down in a stately living room only to both attack him from the front, ripping out his cock and passing it between their pink-painted lips and giving him a very memorable Fourth for this year. The scene, when viewed in a 2D format, looks ridiculous, apparently shot through the widest fish-eye lens on the market to render everything, well, curvy – and not in the Gianna Michaels sense! Run the video through your VR device, though, and it'll appear Benz and Taylor are working your own shaft and not Marco's. Actually, those viewers interested in grabbing a different view of the proceedings can opt for a video taken from the ladies' viewpoints. It's not all shots of bulging biceps and rock-hard abs, though, as our two ladies tend not to sit still long enough to remain out of frame, bless 'em.
Whether this release signals the start of an aggressive VR production campaign from Naughty America remains to be seen, but it's a great start to the VR porn revolution, that's for sure.