Professional athletes are always getting into trouble of a risque nature. In fact, 27 NFL players have been arrested since February's Super Bowl XLVII for everything from DUI and carrying a concealed weapon to abuse and murder. While the athletes of Great Britain thankfully seem to be abstaining from the more reprehensible violent crimes, they're hardly immune to behavioral slip-ups. One athlete in particular, Gareth Young of the Derbyshire County Cricket League, has just received an inordinately lengthy ban for what started as a rather stupid joke, but a joke nonetheless.
Young, who tweets as @Youngy10, allegedly posted an explicit image poking fun at League champions, Swarkestone, an image that saw him strung up before a disciplinary hearing. The result?
Boom 4 year ban suspended 2 yr

— Gareth Young (@Youngy10) October 23, 2013
Not one to take his punishment for allegedly posting a photo of an erect penis lying down, "Youngy" took to Twitter to vent his frustration, gather support, and jump the "Keep Calm…" meme-wagon.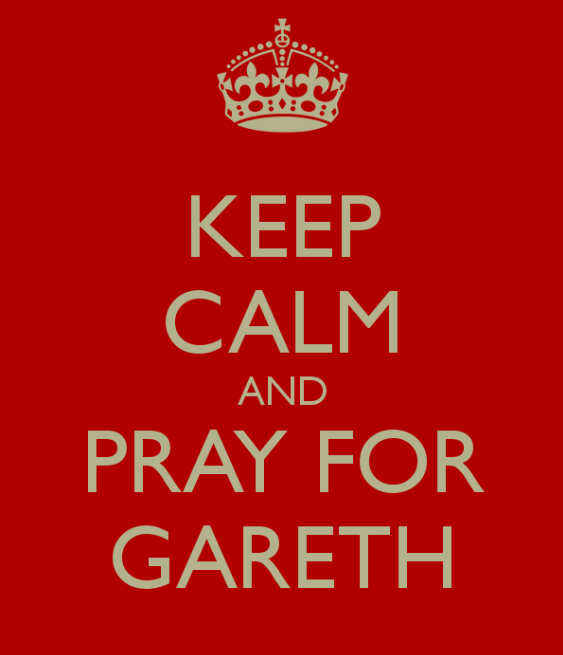 But instead of waiting out the duration of his punishment, Youngy decided the garden was where his future lay, not the pitch or the boudoir.
I told my mrs I was banned for 4 years! She's more pissed off than me! She said you best find another sport cus ur not ruining my wkends

— Gareth Young (@Youngy10) October 25, 2013
@samkellogg1 yes mate retired time to concentrate on the garden

— Gareth Young (@Youngy10) October 24, 2013
So, good luck on your future endeavors, Youngy, and may you keep on roaring and raging for free speech and juvenile, borderline-homophobic humor long into your retirement. Enjoy your gardening, but be careful, 'cause even a little backyard bat-and-ball action could have you in even deeper water.
@KieranCooke8 all leagues mate! Not even allowed to play cricket in the back garden with my mum

— Gareth Young (@Youngy10) October 25, 2013