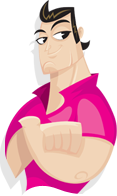 Perfectly content crafting my own little niche in the tumultuous world of porn, I, Mr. Pink, your intrepid porn reviewer occasionally feel the need to sow my oats in other fields of adult inquiry. Some of these extracurricular ventures are done on the sly, anonymously stepping into testy Reddit AMAs or shit-talking fallen former idols on Twitter. Others are done by request.
Readers are by now familiar with Harriet Sugarcookie, the self-made porntrepreneur who's been blogging, shooting, and promoting up a storm for quite a few years now. With a few slight branding pivots, Harriet Sugarcookie dot com is now a much grander cache of adult content. From Harriet's early cosplay and softcore galleries to her lively European vacations with a stuntcock and guest pornstar in tow to guest blogs, sex toy reviews, and pop culture-obsessed musings both written and audio-visual, Harriet Sugarcookie dot com is wisely adding a few guest reviewers, expert in their field, one and all, to their roster. Mr. Pink's Porn Reviews is pleased to be one such featured guest.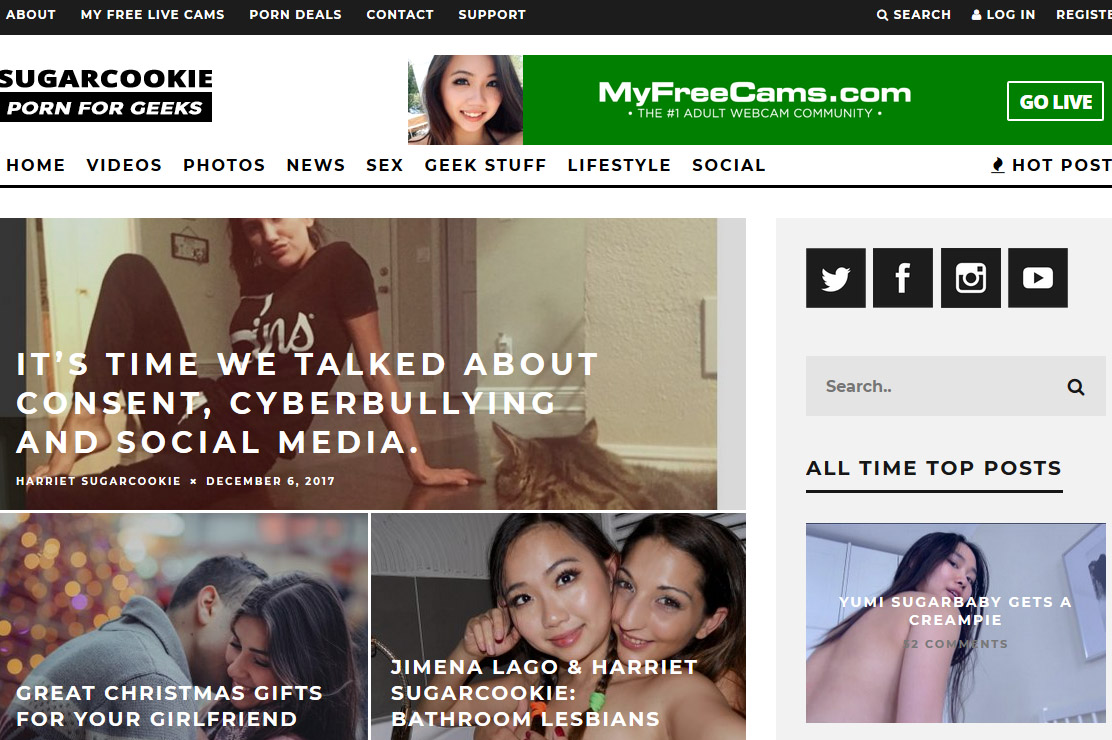 Soon to be appearing at Harriet Sugarcookie dot com, exclusive, updated, guaranteed 100% fresh-as-fuck reviews from yours truly will be informing and enlightening Sugarcookie fans and followers on a semi-regular basis. Each review will take deep focus on one of porn's most popular, controversial, or underseen sites, seeing how it fits in today's wildly varied porn industry.
Keep on eye on Harriet Sugarcookie dot com – just don't lose your weekend to the Girl Crush galleries or Harriet's Diary – and I'll see you there shortly.