This blog was inevitable, so I should have been better prepared instead of seriously wondering whether "OMG there's no words ~~ NO WORDS !! HEF!!!" would sufficiently convey the feelings of millions of men and women upon learning of the passing of Playboy Magazine publisher, magnate, figurehead, the one and only Hugh Hefner. He was 91.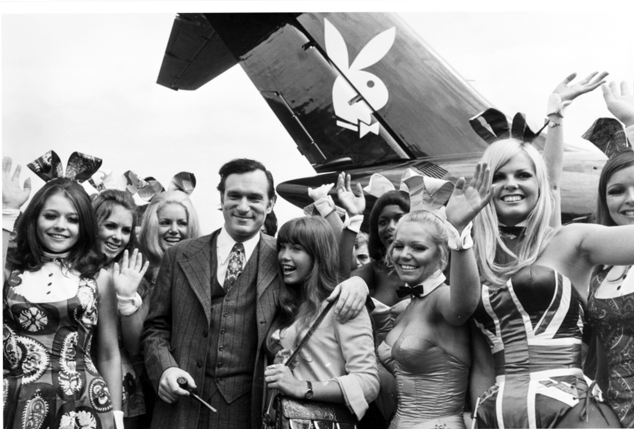 Founding Playboy in 1953, "Hef" was the most recognized and rewarded pornographer on the planet. So complete was his transformative influence on sexual politics and experience that the commercial sex world is unthinkable without Playboy's vast multi-platform imprint. From basically family friendly cable TV shows about ditzy blonde models to somehow convincing women everywhere to wear his famous Bunny logo on their crotches or even tattooed on their thighs, Hef has, for better or worse (depending on who you ask and their religious convictions) touched an astonishing number of people with his astral libido.
Hef's influence is obviously felt closer to home, too, having inspired and challenged of acclaimed photographers, and launched the careers of many more. Although the current state of Playboy Magazine, flip-flopping between a commitment to non-nudity and showing signs of its old bare-assed self, may not be the most fitting tribute to its founder, the Playboy Plus website is. A simple affair filled with the steamiest pictorials and videos from Playmates both four months and forty years past.
If one man can make you think of him whenever you stare longingly at a gorgeous naked woman, well, isn't that the pinnacle of success?