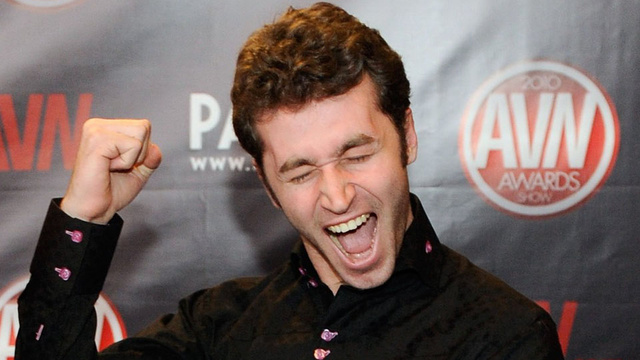 Odds are strong that if your girlfriend has seen the work of the world's most popular jizzlobber, James Deen, in action, she's quite fond of him. They all are. It's ridiculous how popular this guy is with the ladies. He's downright irresistible and he knows it. In fact, he knows it so well he went and shot a movie about it. Behold: James Deen Will Cuckold You!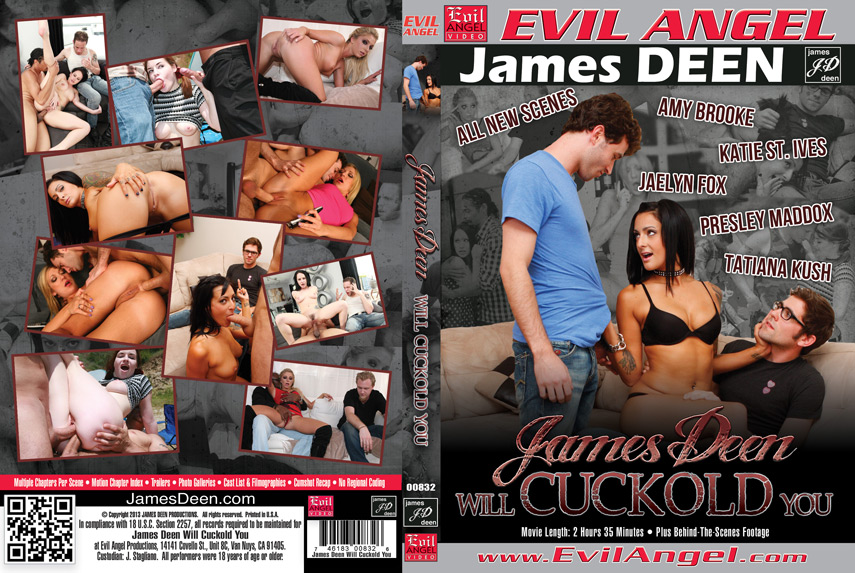 Whether intended for male porn fans or their ladyfriends, James Deen Will Cuckold You ensures you'll be feeling a little strange about having just busted a nut to Deen's fifth turn as director for Evil Angel. After all, the whole premise is based around the boyfriend or husband of a foxy dame being relegated to a humiliating stint on the sofa as Deen pummels his way through the pussies and asses of Amy Brooke, Katie St. Ives, Jaelyn Fox, Presley Maddox, and Tatiana Kush. And, hell, the girls certainly don't seem to mind giving their fellas the proverbial shaft as they take a more literal one, even going so far as to flip the bird to their angered but cowering loser mates.
Deen is joined in his emasculating endeavors by Sean Michaels, John Strong, DSnooop, and Mr. Pete, among other guys, but it's still a tad unclear who'll be joining Deen in diving dick-first in some dude's sweetie-muffin and who'll be crying in shame and relegated to the trundle bed.
James Deen Will Cuckold You is set for an October 30 release. You can view promo materials at Evil Angel.