Over the last year or two, one of porn's most consistently popular and acclaimed studios, New Sensations saw a distinct shift in focus from light daddy play to outright step-cest scenarios. From step-daughters filled by their new fathers to young guys introducing their slutty sisters to a roomful of his gangbanging bros, it seemed every other New Sensations release contained the word sister, brother, father, daddy, son, mommy, or hot wife. But it's not all taboo scenarios on the New Sensations set these days, as proven by the launch of the studio's newest venture, The Lesbian Experience.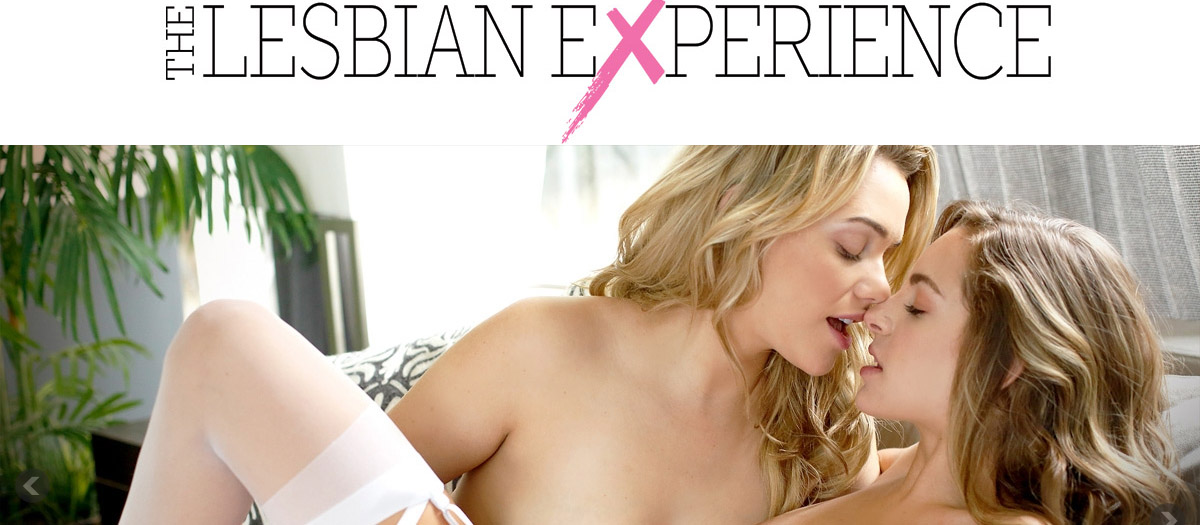 Initially launching as a DVD line in early May with 'A Soft Touch,' The Lesbian Experience is now a membership site ripe for the proverbial plucking. Dedicated to presenting what director Jacky St. James calls "beautifully shot sex scenes with emotions and a deep connection," this all-female site already offers more than 30 scenes to new members, scenes starring acclaimed girl-girl performers like Riley Reid, Shyla Jennings, Leah Gotti, and Bree Daniels and viewable in MP4 and FLV files, and in streams, and in High Definition formats of 720p and 1080p and photos hitting 1920px resolutions in galleries and zips.
As for the sex itself, The Lesbian Experience is clearly aiming for a "lipstick lesbian" approach, eschewing naturalism in favor of sultry lingerie underneath provocative outfits, of ample toy use and heightened sex acts performed for the camera. That said, the imagery is truly stunning, the camera holding back for full-body wide shots before heading in for close-ups of pretty faces kissing passionately, neatly trimmed pussies grinding against each other and sharing fluids, and more nipple action than the inside of Victoria's Secret's most popular bra range.
Subtly glamorous lesbian sex seems to be on the rise in recent months with new sites and series popping up all over the place, including GirlsWay and GirlGrind, so The Lesbian Experience crew likely have their work cut out for them. With backing from New Sensations and Digital Sin, however, it's not something this inspired creative crew can't manage.
Look for a full review of both New Sensations and The Lesbian Experience in the coming days from Mr. Pink's Porn Reviews.