Loneliness is a drag, as is sexual frustration. Porn can help you get your rocks off in some exciting and surprising ways but it doesn't quite match the feeling of another body beside (or underneath, or on top of) your own. Tantaly aims to help solve that disparity with a range of marvelous sex doll creations.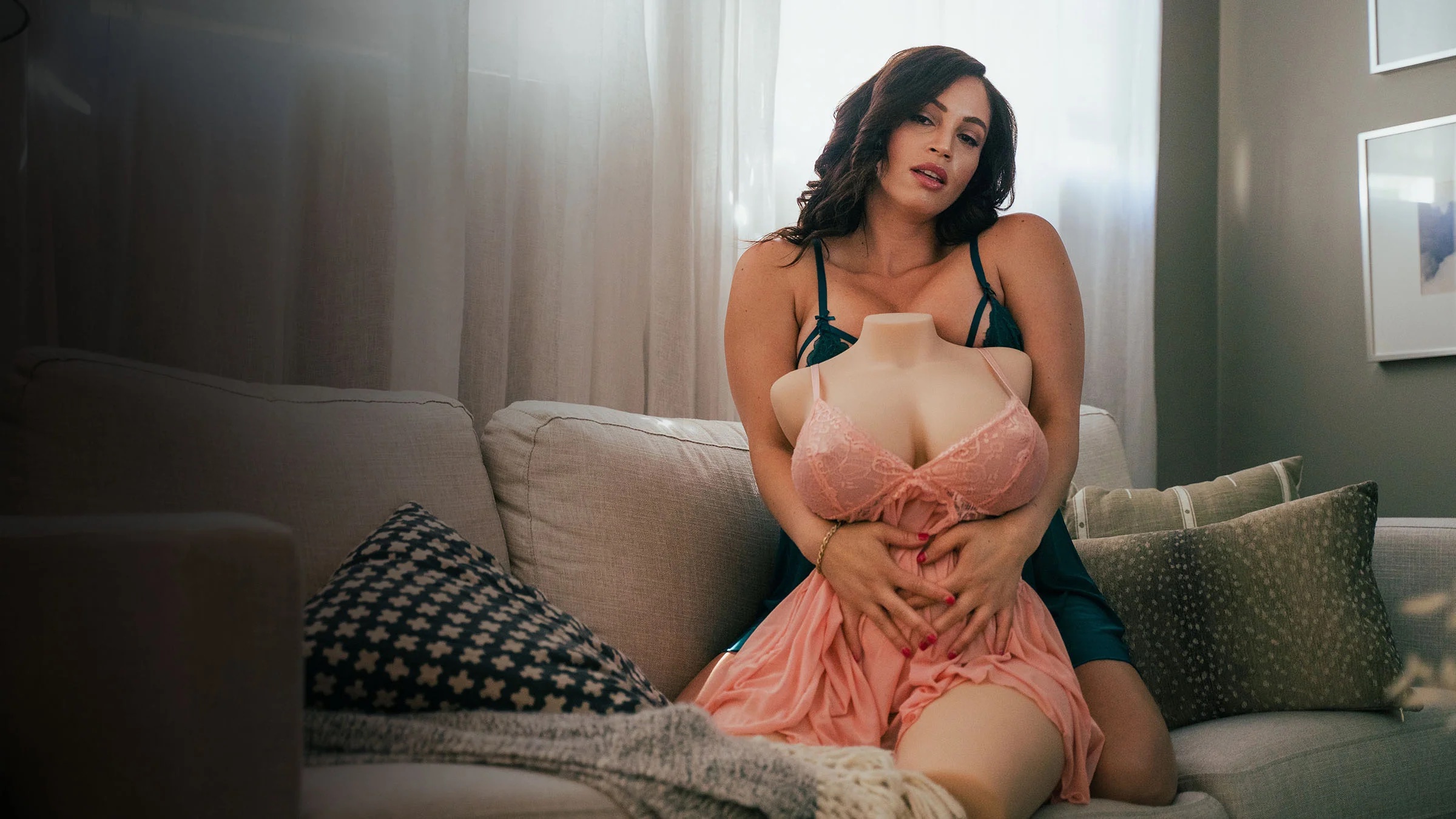 The world of sex doll manufacturing has improved in leaps and bounds in recent years. Long gone are the days of woefully unrealistic blow-up units. Today users can enjoy lifelike skin textures, slightly exaggerated bodily proportions, and even hentai-style total fantasy figures. Tantaly delivers all of these elements in their impressive range, also offering dolls shaped perfectly for missionary and doggy-style sex. All Tantaly's dolls have gone through a rigorous design process and are crafted with the utmost care by genuine artisans. The results must be seen to be believed. (And, not surprisingly, felt to be fully appreciated.) Just listen to what some of Tantaly's models – the people, men and women, upon whom the dolls have been based – have said about their own sex dolls.
From the Mouths of Models
"Amateur" model/actress/pornstar, Morgpie, has the privilege of being the first Tantaly Girl, meaning a doll has been created to look just like her. Well, her torso at least. The fact that Morgpie claims a 6 '5" standing height means you get a lot of doll for your dollar. A 63 lb, 31.5 inch doll with marvelously voluptuous breasts, highly detailed vulva and vagina, and "bouncy" butt, Morgpie's signature Tantaly doll is something any adult model would be proud to have been the basis for. What does Morgpie say about this 3D-tech-crafted creation? "It's huge because she's huge!" and "That's feels pretty real, that's an ass you can smack pretty much as hard as you want." Not only does she have positive words to say about the doll, Morgpie fucks it on cam for her rabid fans! Surely that's the most ringing endorsement!
As far as mainstream pornstars go, Britney Amber gives her doll ample praise, citing the "lifelike full breasts," and "firm and soft nipples," which help to provide "an authentic sexual experience." There's an extensive range of dolls to choose from, too, with surely a form to satisfy every customer. And they all beat the hell out of a male masturbation cup or vibrating phallus, that's for sure!
Something for the Guy (or Girl) With Everything
Sporting names like Joanna, Louise, Rosie, Monroe, and Aurora, the female dolls sport remarkably lifelike pussies and breasts in a wide range of sizes from the petite to the outrageously large. Also available from this daring manufacturer are well endowed male dolls and trans-female dolls equipped both with stunning racks and massive cocks. These latter units would be perfect for anyone aiming to live out some futanari fantasies with a versatile body. Underwear in a range of styles is also available so customers can dress their dolls in skimpy, sexy outfits to amplify an experience. And when you consider that Tantaly's creations have been called "the most realistic sex doll on the market," by none other than Cosmopolitan magazine, it's clear their appeal is going to be more broad than most would expect of a sex doll.
Sex doll technology has, as should be clear by now, come a very long way in recent years. Tantaly aims (and succeeds) in not only keeping up with the latest innovations but pushing the industry further toward a future in which the feel of your chosen doll against your own body may become almost indistinguishable from a real human being. That is an accomplishment worthy of praise.