For some porn fans, the return of Teanna Trump is an absolute godsend. No offense to the current crop of impressive porn newbies, but nobody quite like Ms. Trump has been filling our screens with athletic sexual prowess since her hiatus began over two years ago. Marking her comeback with a pair of scenes for Greg Lansky's Vixen and Blacked, Teanna is simply glowing in her 4K debuts.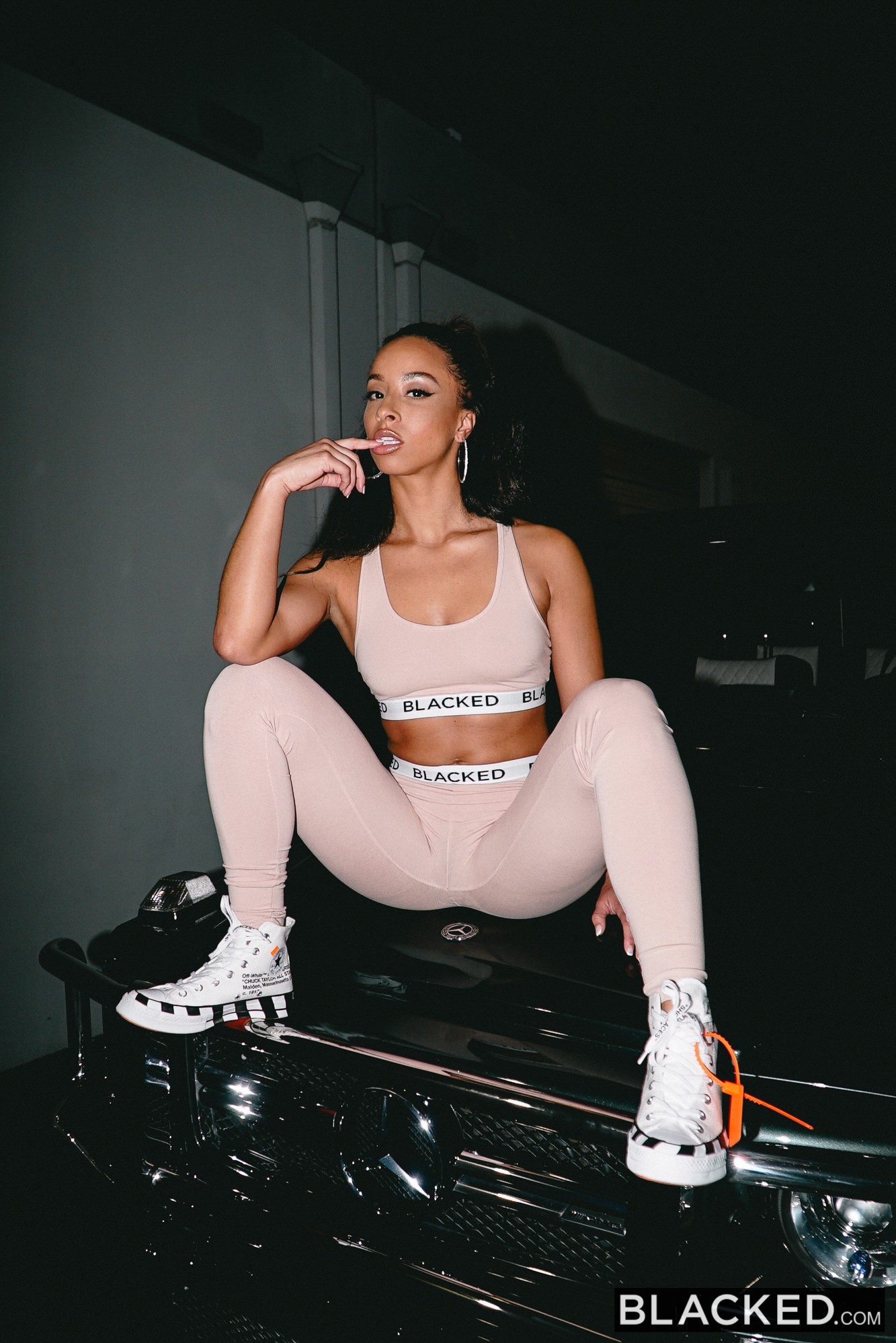 Vixen was the first to share Trump's return in a frenetic scene with Mick Blue that includes plenty of glorious cowgirl riding shots taken in Lansky's glammy, glistening style. One Vixen member was so taken with the intensity of Trump's performance they claimed to not "make it though the blowjob" – perfectly understandable but man, I hope they weren't a major ass fan! Making her Blacked debut in a scene entitled 'Welcome Back', Teanna pairs with Vicki Chase to slobber and slave away at the generous appendage of one Jax Slayher. And slay them is exactly what Jax does, plowing away until both women are not just giddy from sharing such great dick, but hungry for more.
One particular notable element of this awesome pair of updates is Blacked's 'Welcome Back' photo gallery. Not only does it feature many excellent tease shots of both Trump and Chase – possibly the two most "1%" of all pornstar names – but there's even a handful of shots placing both women in close proximity not only to slick-as-fuck Mercedes Benz but a god damn flamethrower that returning stunner Teanna Trump wields with suspicious confidence!
If this is how Teanna Trump is starting off the second phase of her porn career, we're in for one hell of a wild show. Greg Lansky sure seems to think so, having just named Trump Vixen's Angel of the Year. It's starting to look like 2019 could be the year of another, infinitely more fuckable Trump!