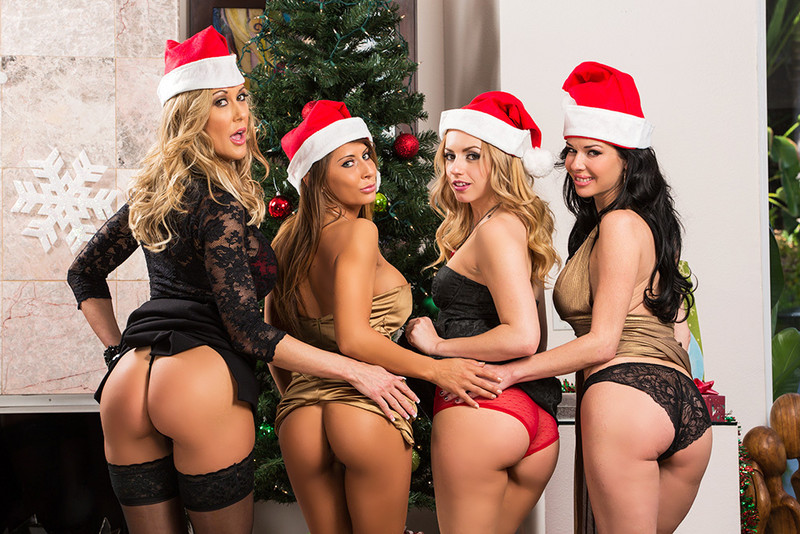 Before the arrival of that one day every year you're not only allowed to stuff yourself full of delicious food but are given lavish gifts by your loved ones, Naughty America posted four scenes designed to have you Jingle Bell Rock-ing your cock like you never had before. Lexi Belle, Veronica Avluv, Brandi Love, and Madison Ivy each took turns to give their boss, Bill Bailey, rather salacious Christmas gifts, each one catering to his sexual desires better than the last. It took the arrival of December 25th for Bailey to get the biggest, most awe-inspiring gift of all, though, and it was a gift he shared with the rest of us.
Lexi, Brandi, Veronica, and Madison may have spent the days preceding Christmas fighting over raises, holiday bonuses, and who snagged their boss in the Secret Santa draw, but the holiday itself, a day of giving and receiving and the sharing of love, the four women joined forces to present their boss with a gift he'll certainly never forget. After sitting around waiting for Bailey to show up to their office Christmas party, the girls all revealed their deep, dark secrets: that they'd each individually banged their superior. Throwing themselves into the Christmas spirit, the girls decide to launch themselves en masse upon Bailey's cock as soon as he show up – and launch themselves they do. Unwrapping his presents one-by-one, Bill soon learns that the true meaning of Christmas doesn't lie in the receiving of gifts, but in their giving, presenting his employees not with financial bonuses, but ejaculatory ones. Thankfully, they don't seem to mind an iota.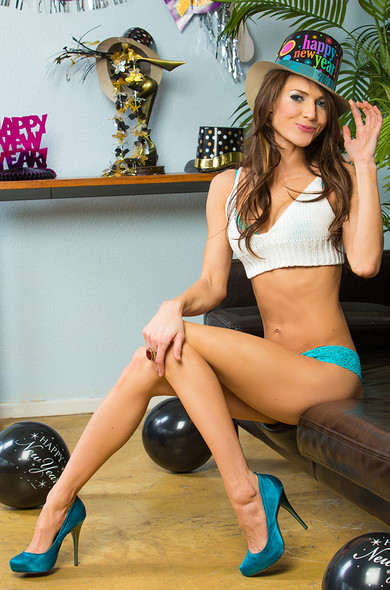 If you've had your fill of the Christmas season – and I can't say I blame ya – then Naughty America has another holiday treat in store for you, one that doesn't involve red and white hats, tinsel, or sleigh bells, just Jenni Lee recovering from a NYE hangover by fucking the brains out of pizza delivery guy Johnny Castle. And to thank their loyal followers and members, Naughty America is offering a New Year's special: one month of membership for just $14.95. Now that you know how, why not start the year off right?