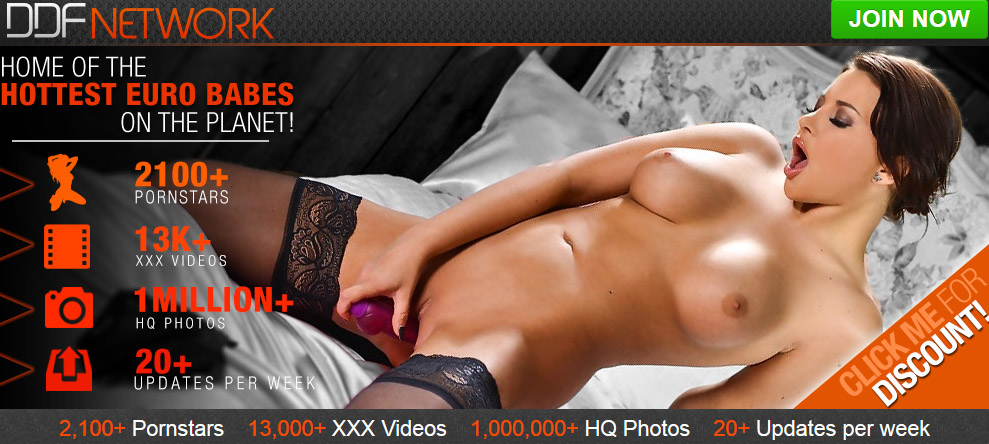 Denys Defrancesco has, over more than twenty years, established himself as one of Europe's preeminent pornographers and erotic artists. His online empire has grown too, with DDF Network now hosting 16 exclusive websites, each one dedicated to a slightly different take on Europorn. The sites tackle established genres like big-boobed women (DDF Busty), fellatio (Only Blowjob), and foot fetishism (Hot Legs & Feet), but also try out less defined areas of filmed sexual activity. Hands on Hardcore ramps up a typical sex scene until it's seared into your memory forever. Hairy Twatter gives women who keep their pubic hair lush and lively a chance to grab the spotlight. Interactivity is the goal of DDF Adventures, and it's helped along that path by DDF Live Sex, a parade of webcam performers. 1 By Day, House of Taboo, Euro Girls on Girls, Euro Teen Erotica, Sex Video Casting, Eve Angel Official, Cherry Jul, Sandy's Fantasies, DDF VOD, and the aforementioned sites all combine to give DDF Network an enormous archive of stellar European porn that covers most pornographic bases, and does it in style.
Now discounted from its admittedly high price of $44.99 to only $33.99-a-month, a DDF Network membership should no longer be regarded as too expensive for the average porno fan.
THE MATH:
With a network archive holding 13,240 scenes across 16 websites, DDF Network could be viewed as now charging only $2.12-per-month for each of its sites; or, taken on a scene-by-scene basis, each update costs an absolute pittance, only .0025¢! Any way you slice it, that makes DDF Network far more affordable than it usually is. And, with such a huge treasure chest of carnal entertainment on hand, it's now a network almost impossible to resist.